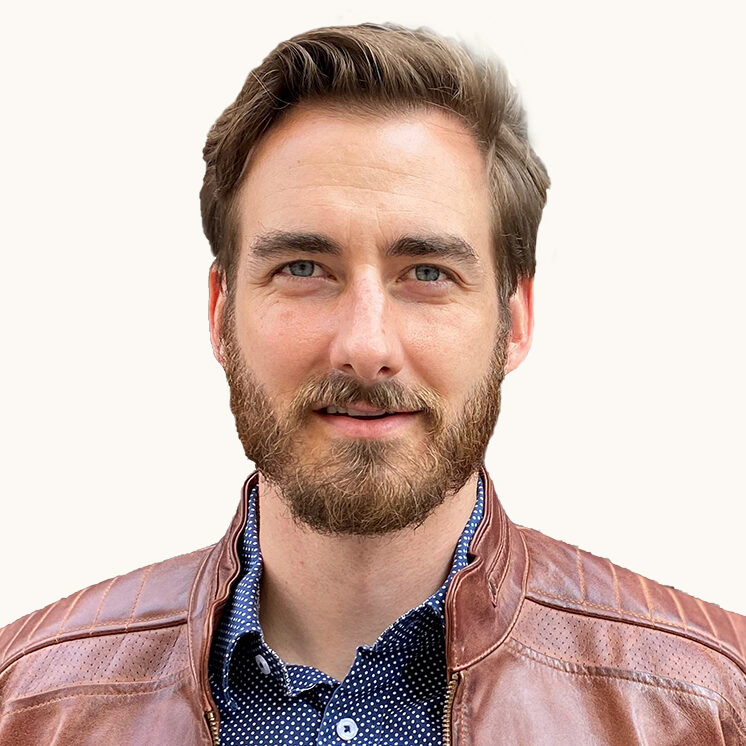 ANDREW HARMON
Andrew is a New York-based writer/director known for his work on inspirational stories, such as The Thorn and Cardboard Dreams. His directing work spans both stage & screen & has been seen by audiences from coast to coast. He began directing The Thorn in 2013 and has continued to helm it for the past 11 seasons. He hosts the podcast The Meaning of Movie alongside fellow director and friend, Rob Stennett.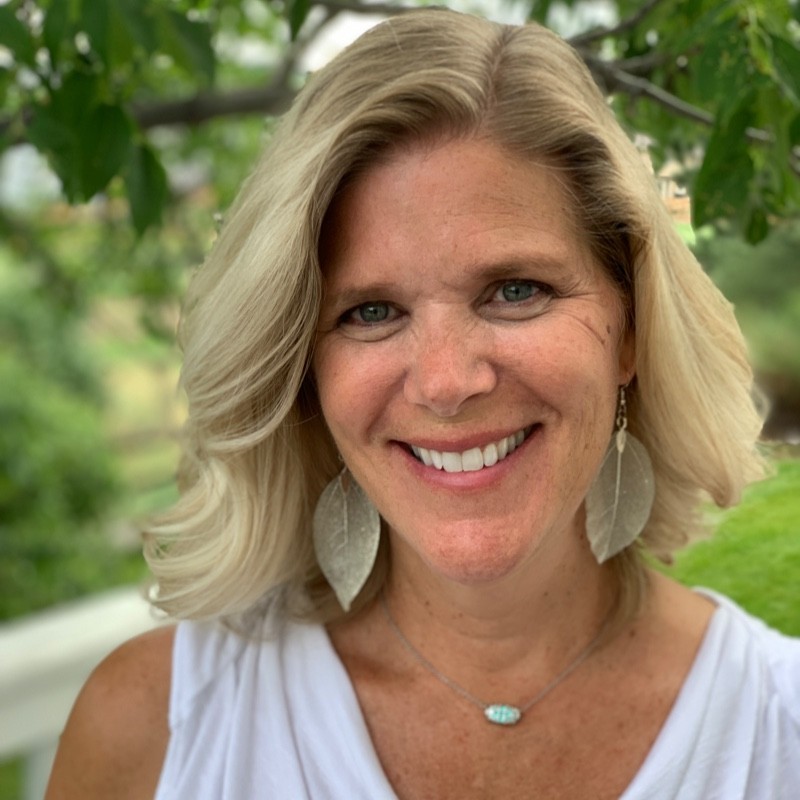 Sarah Bolin
Sarah Bolin is all things details and logistics and people with The Thorn. She and her husband, John, are the creators and executive producers of the show and can't believe it's been 26 years stewarding this amazing Story of Jesus. Sarah finds joy in empowering others to use their talents and gifts to their fullest. In her not-Thorn time she loves to cook, read and spend time with her awesome 5 kids and husband.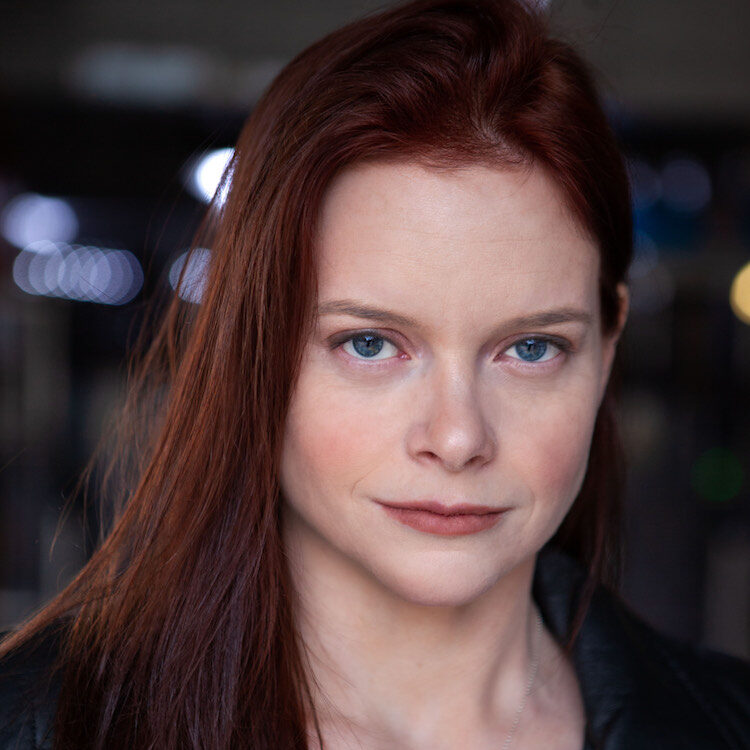 NICOLLE ASHLEY
Nicolle Ashley is an actress with over ten years of experience. Her experience includes TV, Film, Commercial, Theatre, Director, 1AD, ASL Interpreter, Stunts, & Makeup Special Effect Artist. Nicole was born deaf in Arizona. She now resides in Atlanta. In 2020, Nicolle was born again, after experiencing the darkest year of her life. She was led to help fellow artist, Cleon Gionet, write a script about forgiveness Cedar's Creek. In 2021, Nicolle became a Certified Makeup Artist through IMA. Her mission is to bring out inner beauty through makeup & inspire generations by breaking communication barriers as a deaf actress!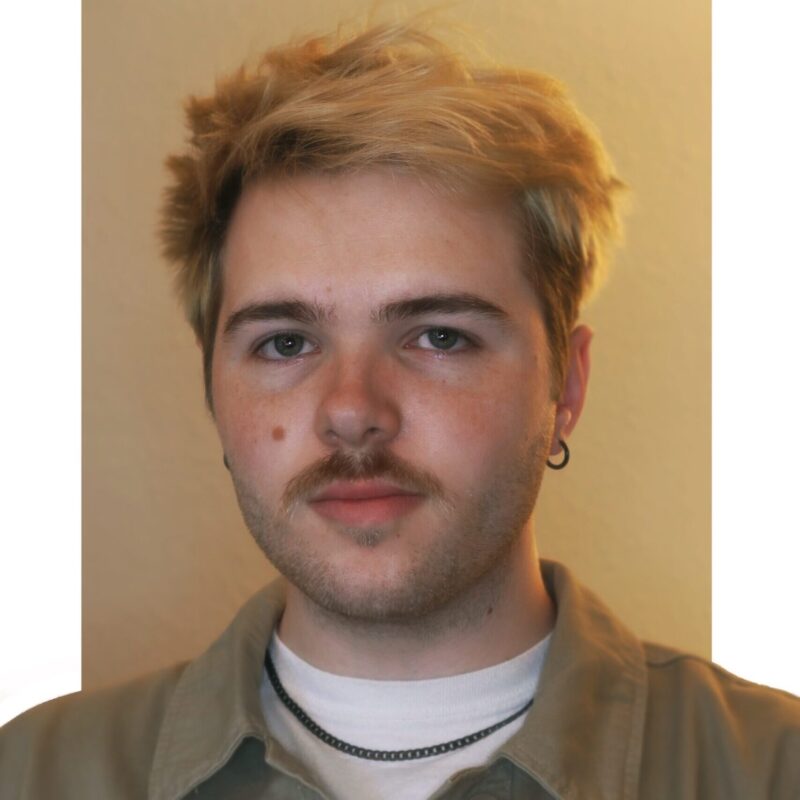 CHANDLER BOLIN
Chandler Bolin is a returning crew member reprising his role as airbrush artist. He's a VFX Artist by trade & traditional medium hobbyist. He enjoys the opportunity The Thorn gives him to express God's creativity in a physical medium.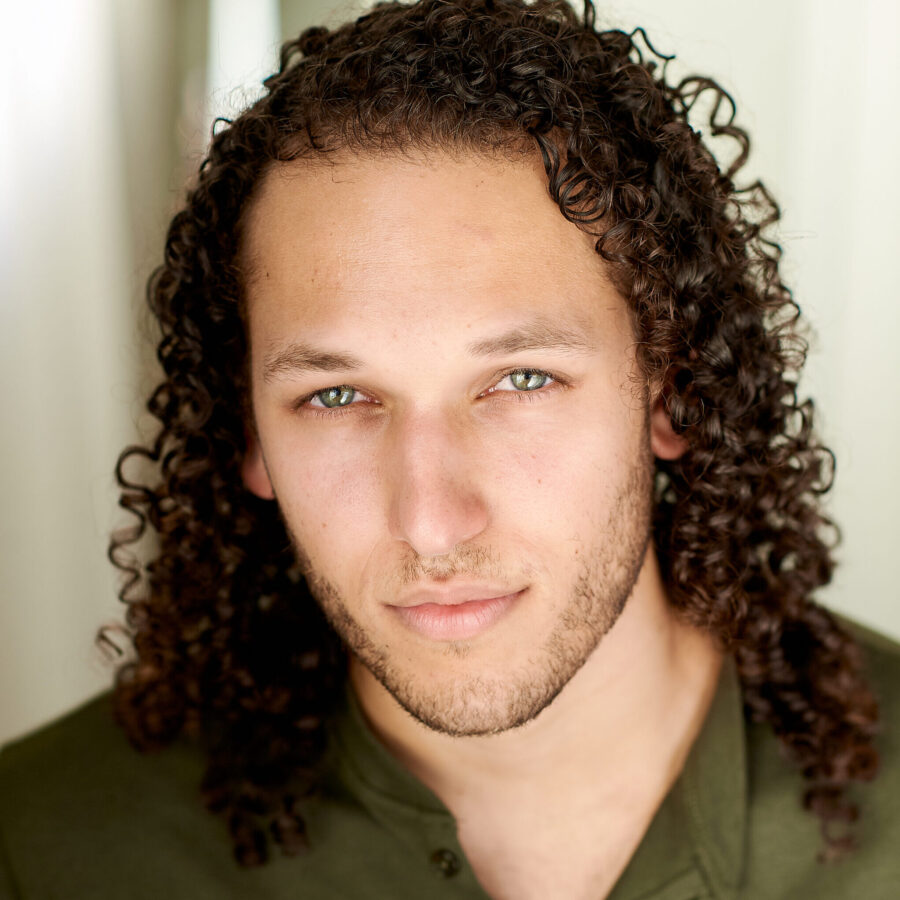 ALEXANDER JESUS BURGOS
Alexander is a Dominican/American actor. He played baseball & practiced martial arts for most of his life. He now dedicates his life to Christ & works at being a light in the entertainment industry.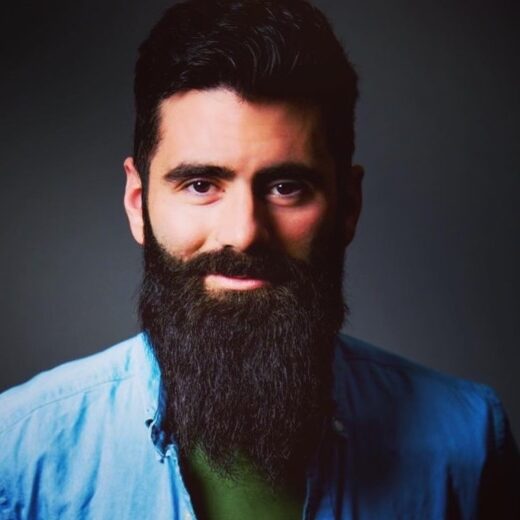 RONNIE BRADY
Ronnie is from Maryland. He currently resides in Lynchburg, VA. Before moving back to "The Burg," Ronnie spent a decade enduring the secular world of theater. He worked on cruise ships, at theme parks, dinners & regional theater. Ronnie is a lead server, banquet manager, floor supervisor & bartender at the Marriott Bonvoy Craddock Terry Hotel. He's also choreographing in the local theater scene, sometimes balancing three shows. He is thrilled to embark on a journey with The Thorn, sharing the good news of the one who saves, Jesus Christ!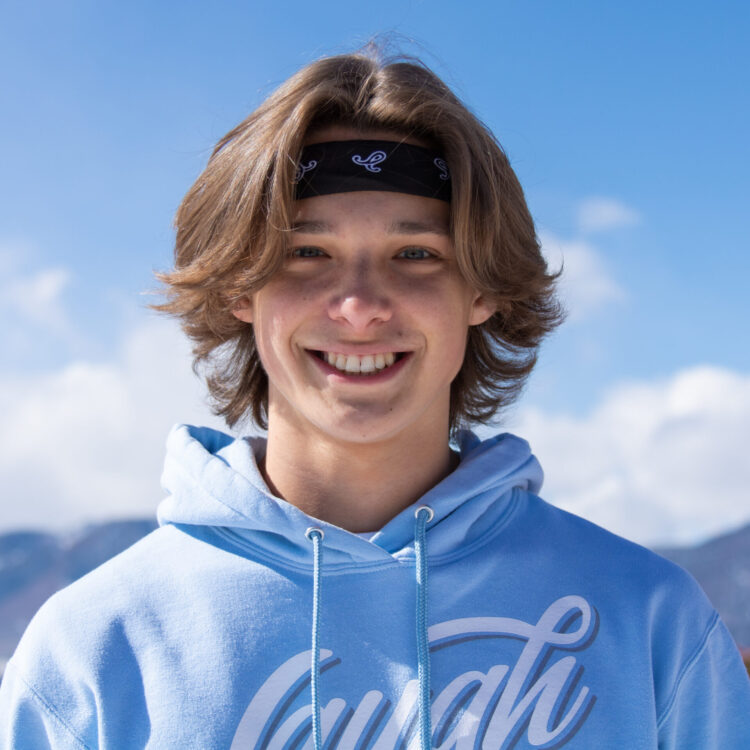 JEFFERY COLLINS
Jeffrey Collins has been acting, singing and dancing for almost eight years. He has performed in several live theatrical productions: The Little Mermaid Jr.(Scuttle), Peter Pan (Peter), The Importance of Being Earnest (Algernon Moncrieff). Jeffery most recently starred in The Sound of Music(Fredrik). Jeffery has also performed with the Florida Boy Choirs in the St. Pete Opera Company's production of Tosca, Christmas Is with Thurlow and Kathey Spurr and The Thorn. He has a passion to serve & glorify God through his talents.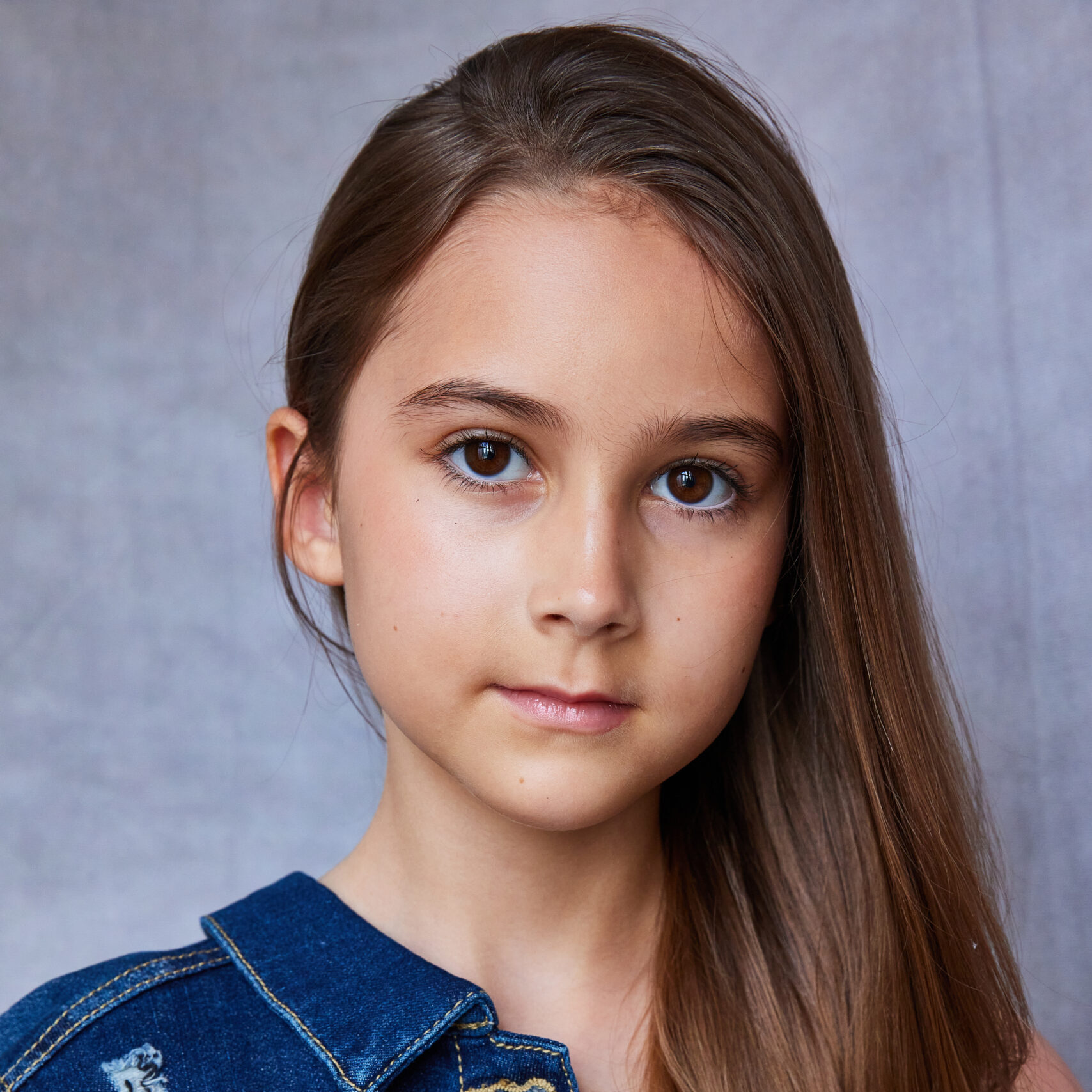 MADISON CROY
Madison Croy is from Tampa, Florida. She is trained in acting & has experience in modeling, commercials, & film. She is thrilled to be paired with such an incredible team on such a meaningful project, not only to tell the story of Jesus but to also learn more about Him herself.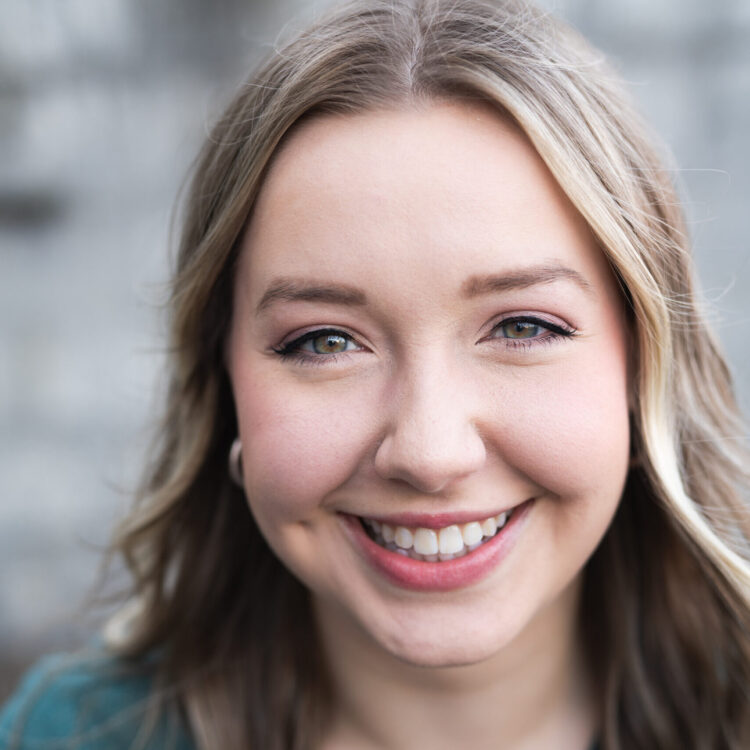 MELANIE ERNST
Melanie Ernst is based out of Lynchburg, VA, and originally from Tampa, FL. She holds a B.S. in Theatre Arts from Liberty University. Recent regional credits: A Christmas to Believe at RiverCenter for the Performing Arts, GA Parade, and Doubt: A Parable (Tower Theatre, VA). She is thrilled to join the touring company of The Thorn in telling the greatest Story ever told. She would like to thank her friends and mentors for their support & her family for always being her biggest cheerleaders. God gets all the glory! Eph. 3:20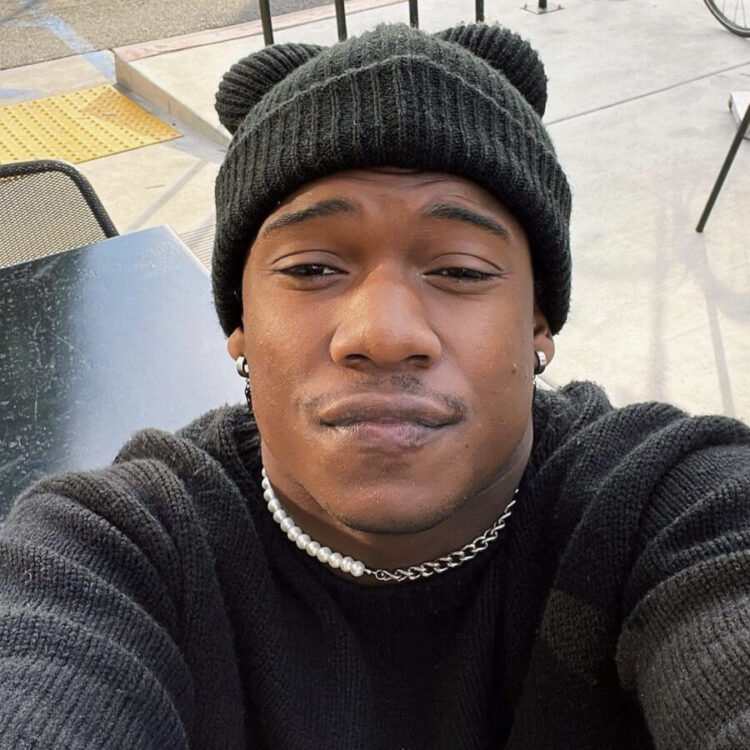 JAISHON FISHER
Jaishon Fisher was born in Garden Grove California. His parents are both pastors. He enjoys being involved in church. Jaishon has a background in acting. He studied film in college. He has been doing flips his whole life. Jaishon is also a musician, he plays drums, guitar, and bass. He is currently working on writing songs. Jaishon is super excited to perform in The Thorn. He feels the production conveys the giftings & passions the Lord has put in his heart manifested on stage. He's excited knowing this Story and His Name will reach the world.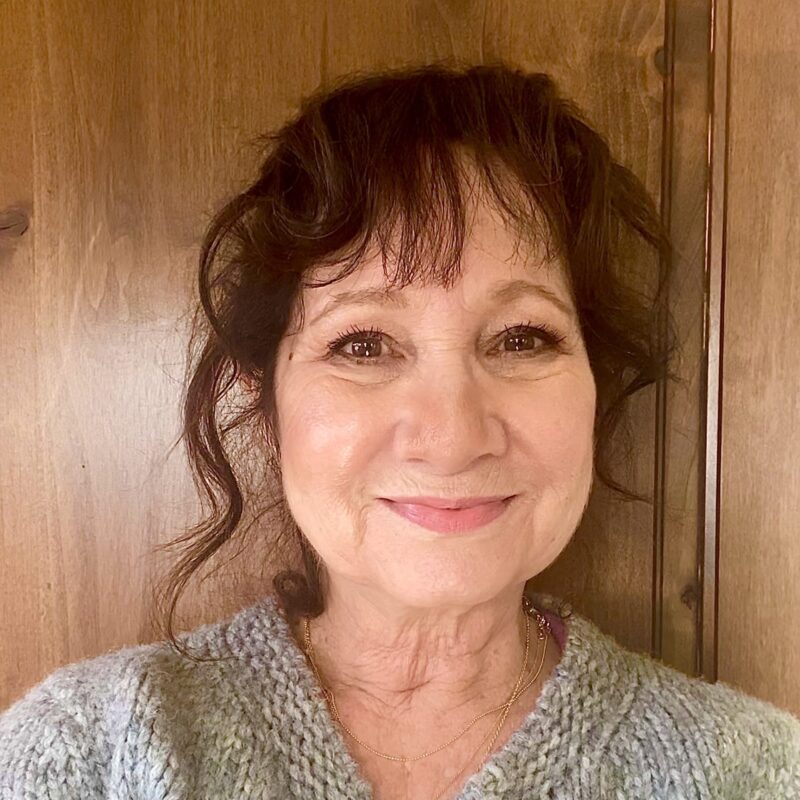 LORI FORSTER
Lori's started her choreography career in Colorado Springs in 1983, alongside her coaching career in gymnastics. She coached and choreographed for athletes on the national & international scene. Lori had athletes compete in the National Championships, Pan American Games, World Championships, & Olympic Trials from 1992-2001. She has choreographed multiple performances for the Rock 'n Roll Gymnastics Tour & various Christmas shows in Colorado Springs. Lori started working with The Thorn on choreography & directing for tumbling and aerials in 2004. She now focuses on helping with aerial choreography. Her passion is creating & telling stories through movement.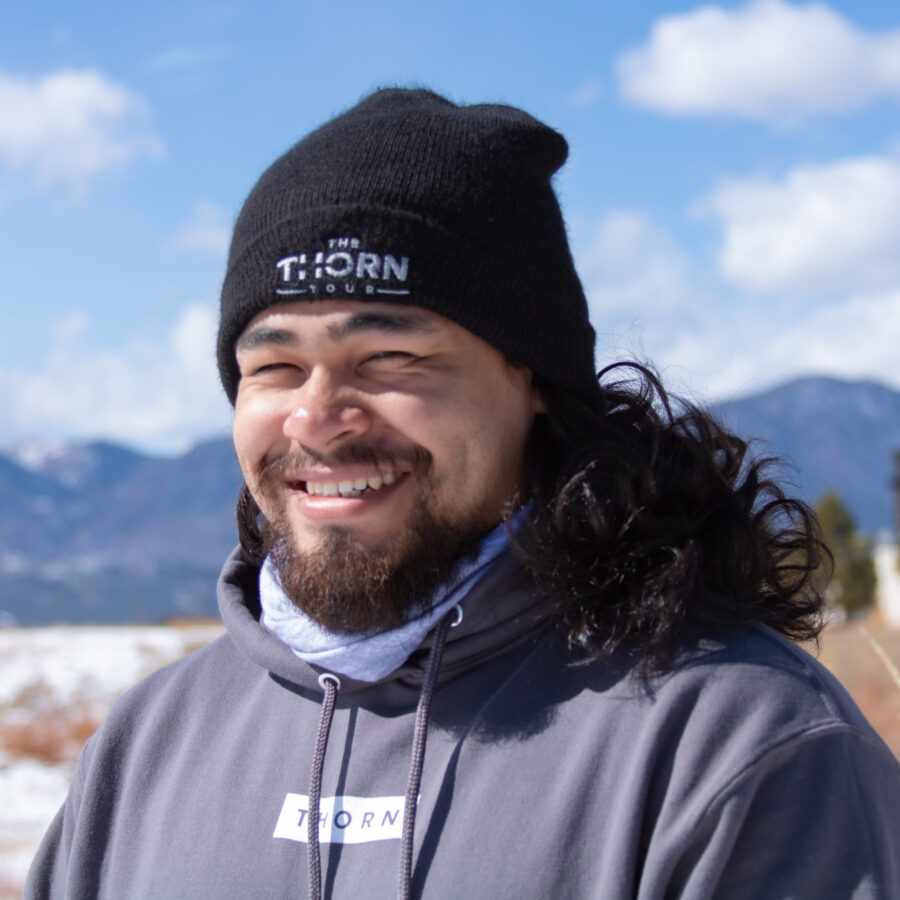 JOSEPH FUENTES
Joseph also known as Tumbledor, a movement artist that prides himself on creativity and storytelling through movement. He has developed his style through friends & mentors who have inspired him throughout his journey as a performer.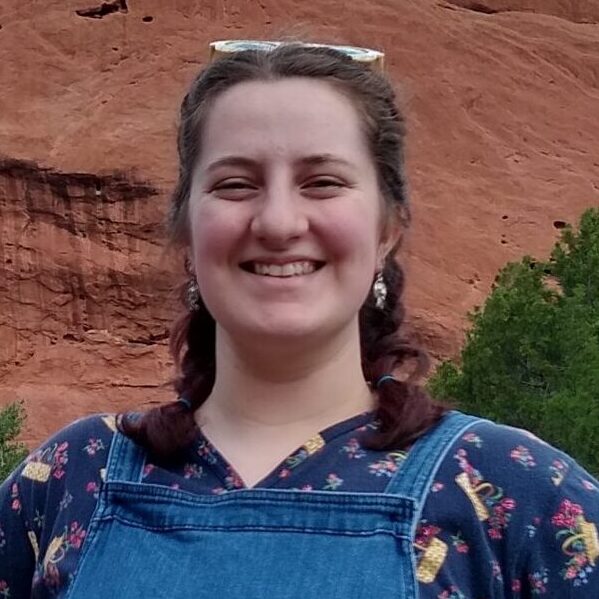 Mattea HARRISON
Mattea Harrison is from Pennsylvania. She studied theater production in Virginia specializing in costume design & wardrobe management. Mattea has worked as a designer for collegiate theater productions, a stitcher for Regional Theater & productions & undertaken several freelance contracts.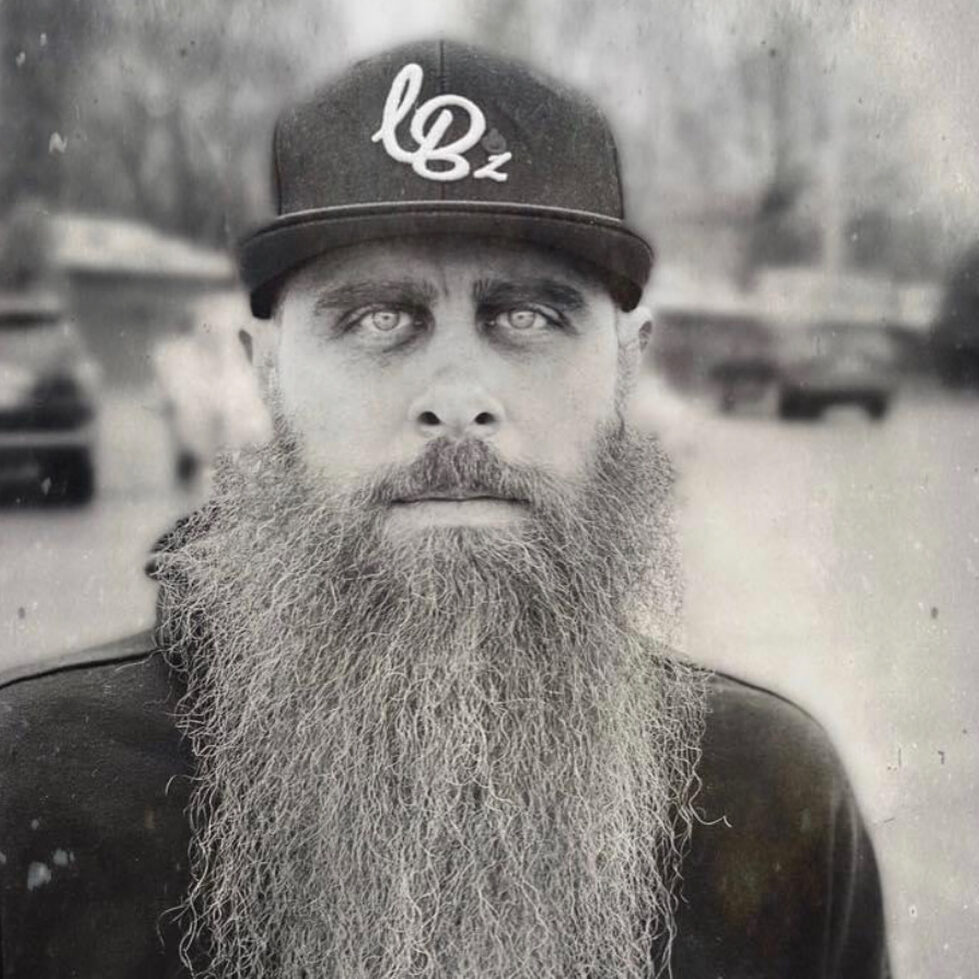 JON HARTMAN
Jon has spent his time on the road and on set learning from some of the best musical touring and tv/film industry professionals in the business for the last 25 years. This will be his first year with The Thorn and he is very excited to be a part of the team!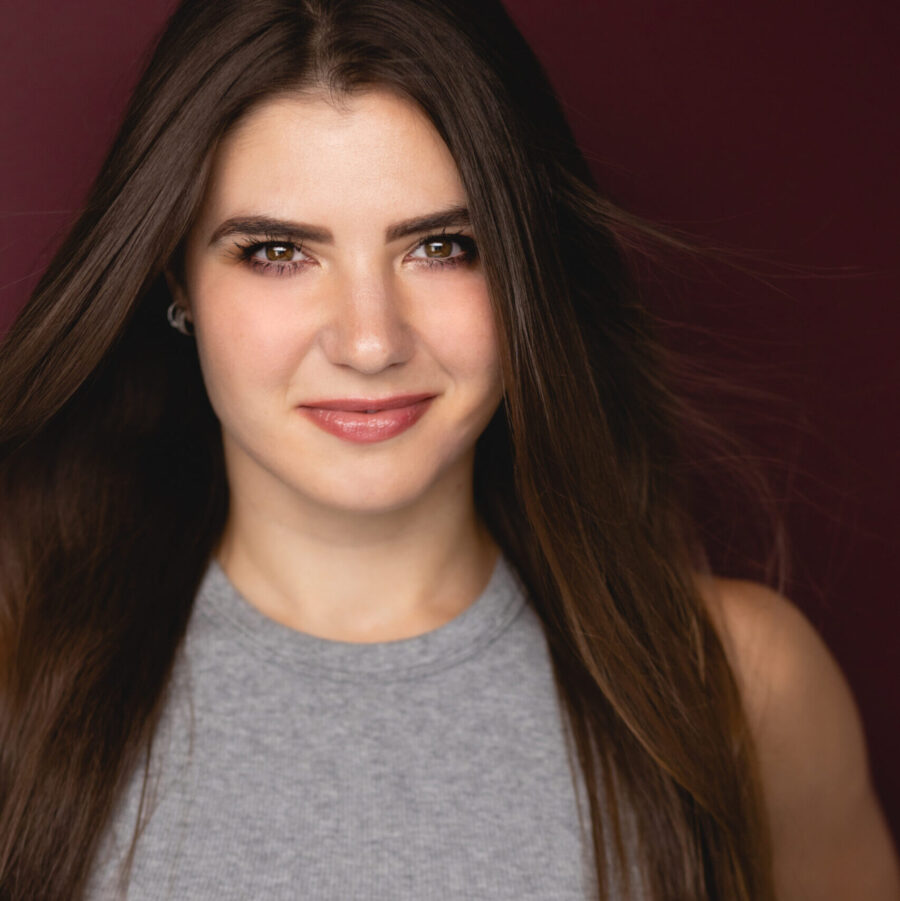 KATHERINE HONCH
Kathrine Honch is from Kyiv, Ukraine. She started training in ballet, jazz, and modern dance at an early age. Kathrine moved to the United States to pursue her dance career after being accepted into the Ailey School Scholarship Program. Kathrine lives in New York where she works as a professional performing artist & dancer. Kathrine is excited for her first tour with The Thorn and share the story of a miraculous life. She prays that the Story is a reminder that one can never be alone in faith, which creates infinite miracles!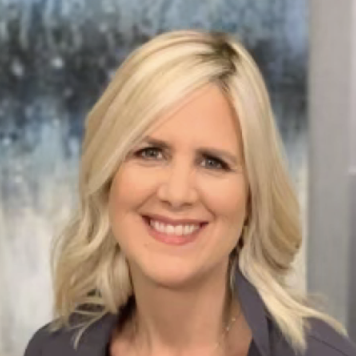 PATTY GERSTENBERGER
Patty is a Life Coach living in Spokane, WA . She loves adventuring in all things outdoor! She is excited to serve as HR Support for The Thorn & prays for the entire team as they tell the greatest story ever told!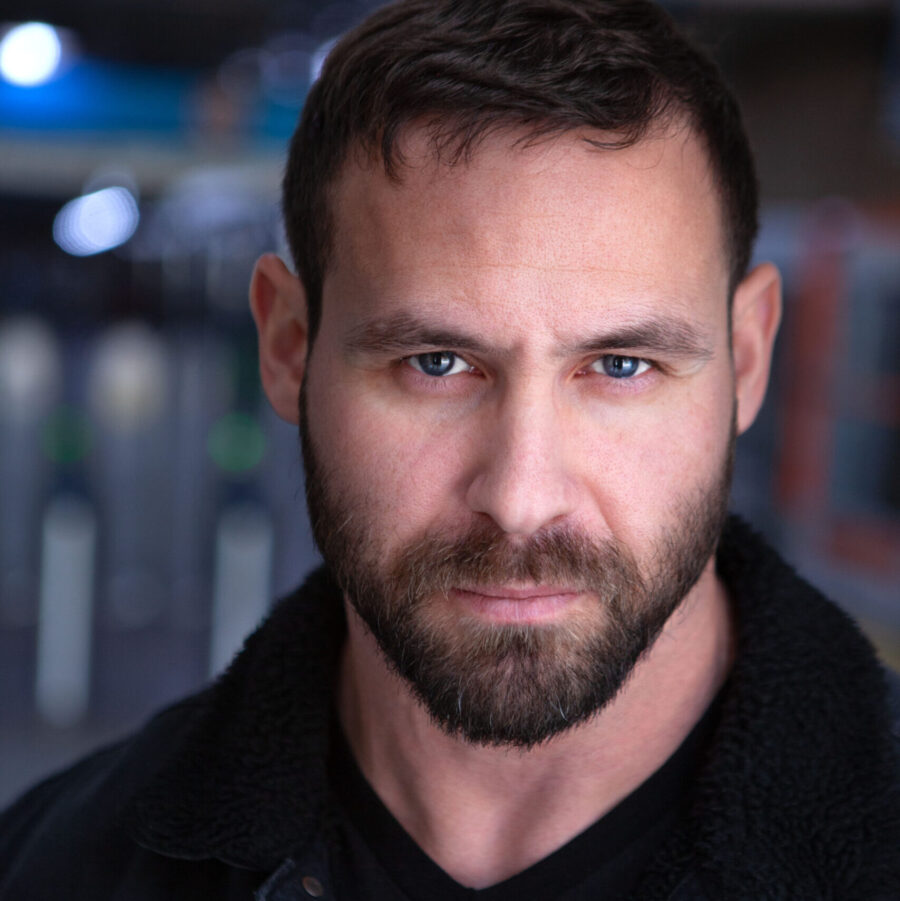 CLEON GIONET
Cleon Gionet is from New England. He has seven years of experience in film, TV, & stunt work. Cleon spent nine years as a pro wrestler. He moved to Arizona, where spent time in MMA. In 2016, Cleon felt a call to act. He soon found himself pursuing his career in Atlanta. In 2019, Cleon Gionet became born again off SR 316 in Georgia, & the Holy Spirit influenced him to write a story about forgiveness. The story is now a script called Cedar's Creek. Cleon is developing his series Trail Head, all for the glory of the Lord.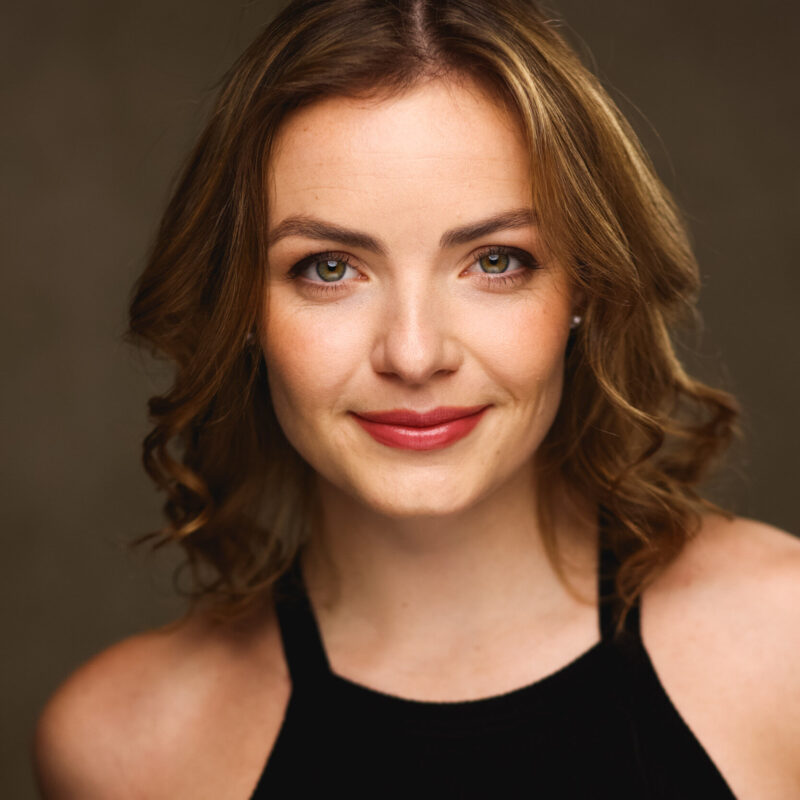 CARLY HELENA
Carly Helena was born in Northern Virginia where she found her love of dance. She moved to New York City, in 2012, to attend The Joffrey Ballet School. After graduating she traveled the world with Norwegian Cruise Lines as a Dancer and Aerialist. She still finds that NYC is her favorite place in the world. When she is not dancing, she spends her time helping people become their best selves as a Pro Coach at [solidcore]. She is thrilled to be on this journey with The Thorn Cast. She hopes this story finds the people who need to hear it the most.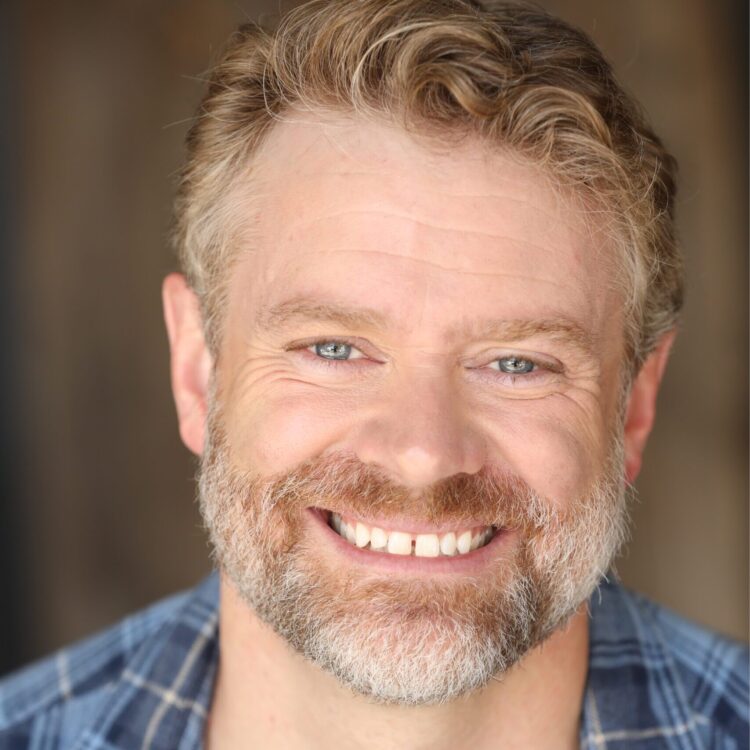 TIM HILDEBRAND
Tim Hildebrand is from Saskatchewan, Canada. He currently resides in Los Angeles where he works in both theater and film. Tim has 30+ equity stage credits and was recently nominated for the Best Featured Actor 2020 Ovation Award(intimate theatre). His most recent film appearances: Apple TV's, The Big Conn (Eric Conn), and an upcoming Sony/PureFlix series, Fragment: Oblivion (Harrison Arlow). As a person of faith, Tim finds his highest meaning in those rare opportunities where his passions intersect, and was overjoyed to land the role of Pilate in The Thorn.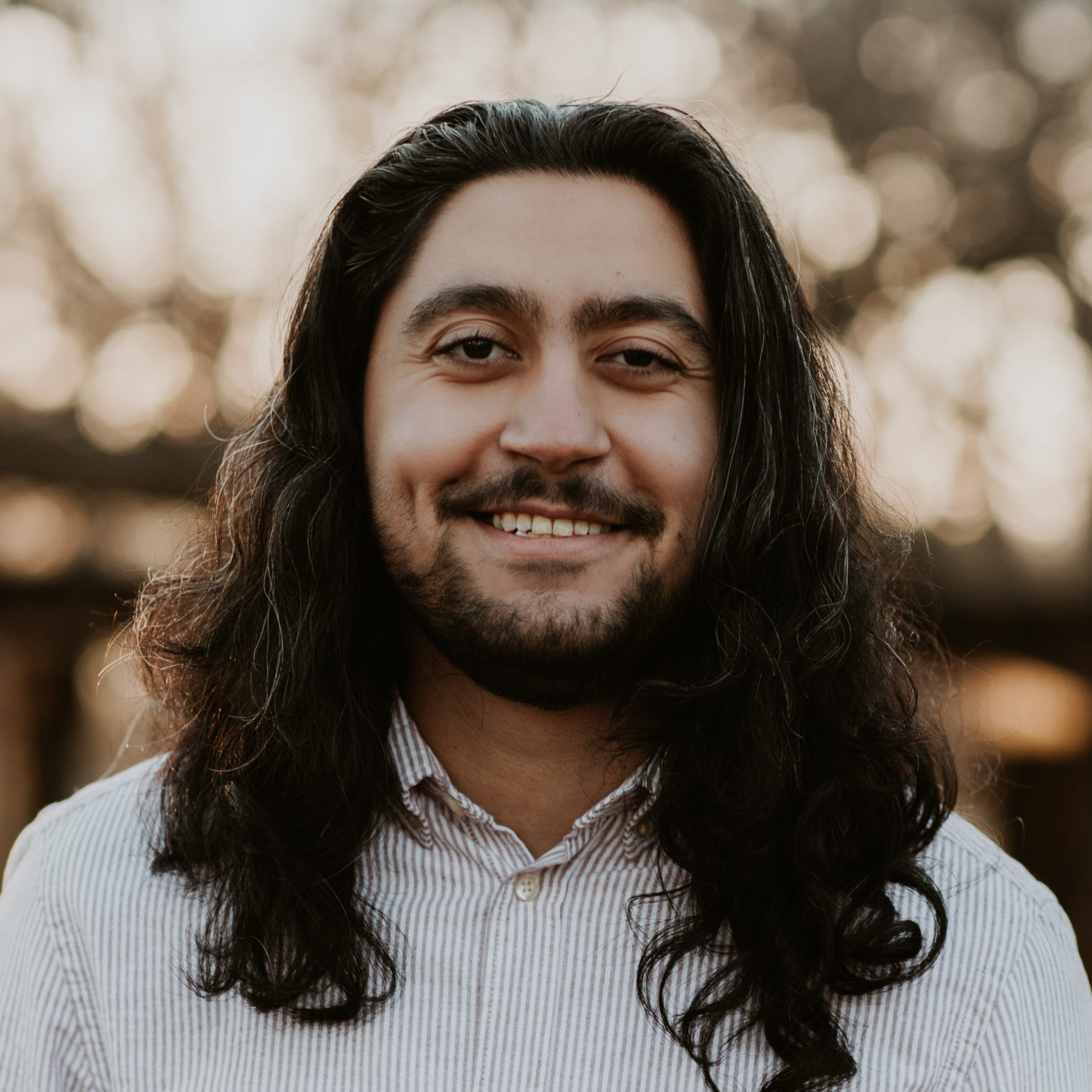 DAVID IBRAHIM
David Ibrahim was born and raised in Egypt, but now lives in Dallas, TX. He started his acting journey 8 years ago with a Christian theater team. David feels God moved him to the USA to pursue acting. He felt God called him to quit his job two years ago and get back to acting. He has been acting full-time ever since. The Thorn will be his return to the theater. He is honored that God arranged this opportunity to use the gift He gave him to serve His cause & to share the Gospel.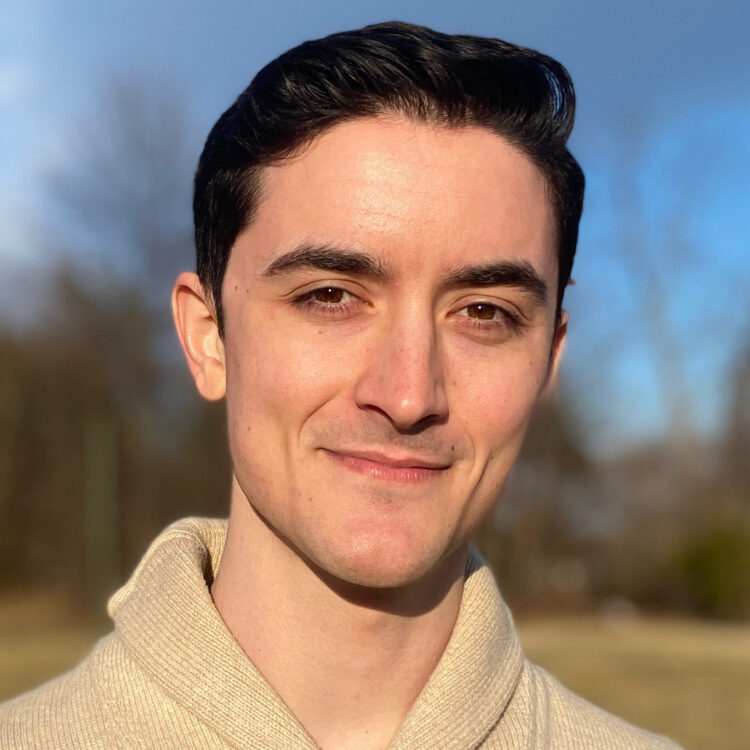 KERRY T KING
Kerry is from Washington DC. He has worked with theatres such as Signature Theatre & Imagination Stage. Kerry is excited to tour with The Thorn & participate in such a noble production.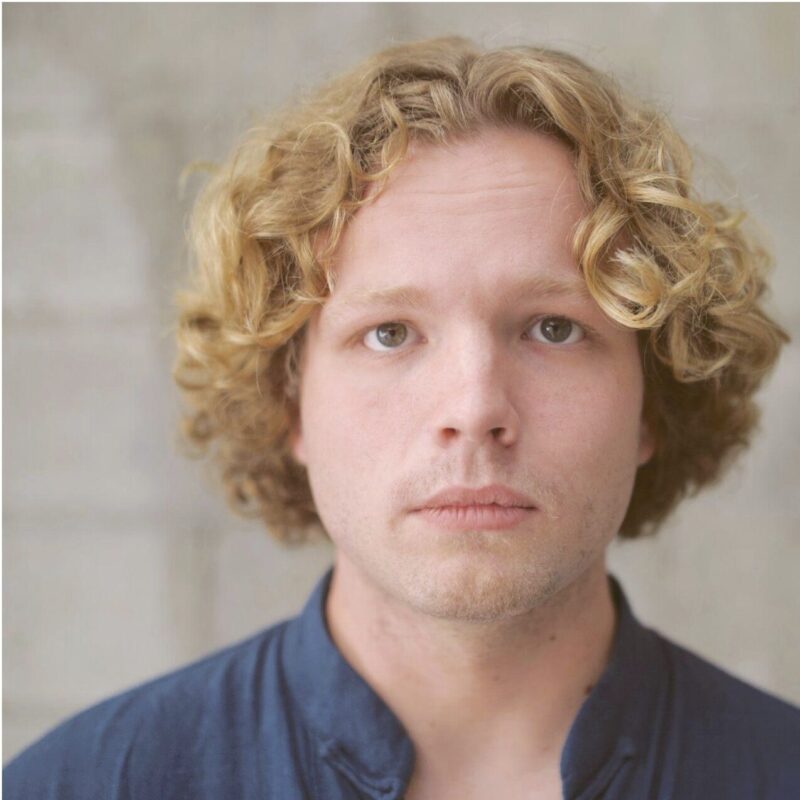 AUSTIN LANNING
Howdy! and thanks for coming out! Here's some of my recent work! Regional Tour: "Bourbon on Broadway," Off-Broadway: "These Shining Lives" "Charlie Brown Christmas" "Frosty the Snowman," Outstanding Performance in a Duet Scene: "Lie of the Mind," Film: "Grievances" "Magic in the Maze," Stunt work in several music videos. Modeling: SONIC, AURA, ILLENIUM. Music: "Sailors & Stories" "Enough" Books: "Temporary Infinity" (70% of proceeds to the American Foundation for Suicide Prevention). Outside of entertainment I am a scuba diver and mountaineer, tackling my second of the Seven Summits in July where I will be raising money for Africa New Life. But my biggest love is Jesus and making my debut with "The Thorn" an honor and a joy. He's the reason I have a story, why would I not tell His? Instagram: @aus10lanning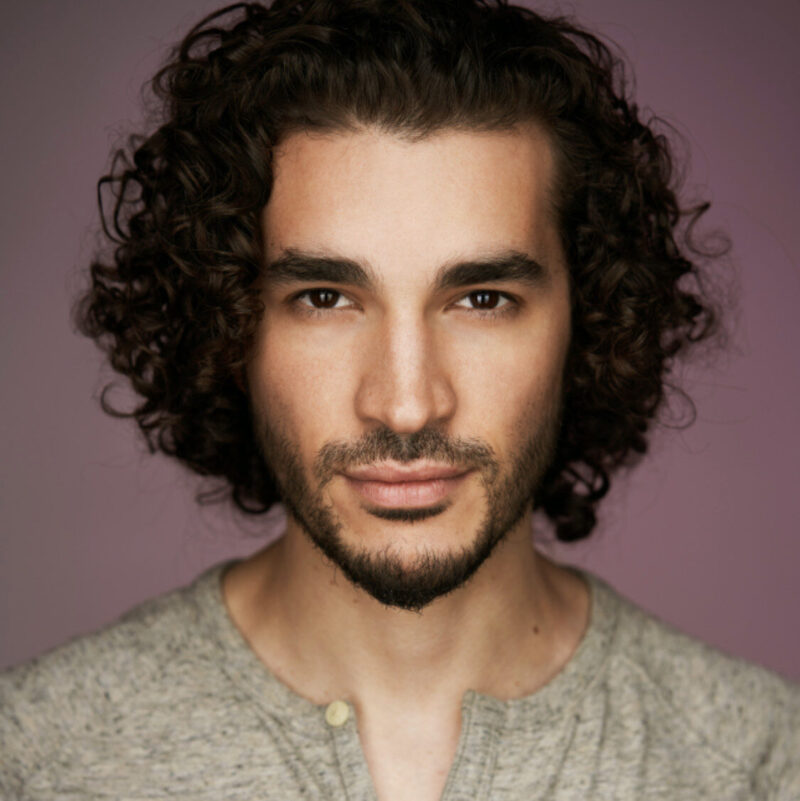 JASON LAPENTA
Jason LaPenta is ecstatic to be making his debut in The Thorn. Jason is from Rehoboth Beach, Delaware. He recently moved to Los Angeles from New York City where he trained at The Lee Strasberg Theatre & Film Institute. He grew up with a loving family that owns an Italian delicatessen. His favorite performances in NYC were the in Our Lady of 121st Street & Jesus of Nazareth in The Last Days of Judas Iscariot. Jason is excited to play Jesus once again but on a larger scale. He feels that it's important to tell this Story.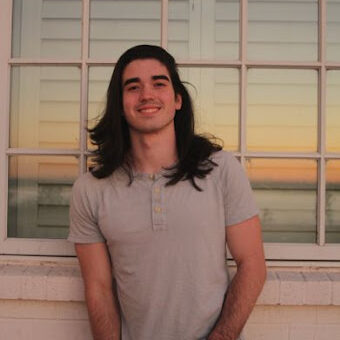 Josh LaPHAM
Joshua has loved martial arts & acrobats since he was a child. He always hoped he could use his talents to do something great. The Thorn gave him a chance to let his childhood dreams come true. He is excited that he can serve Jesus using the craft he is most passionate about. He is thankful for the opportunity to spread the message of Jesus Christ.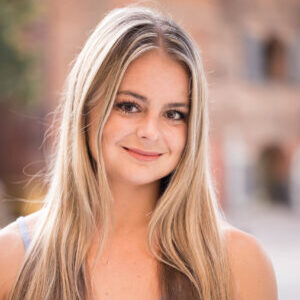 Joanne Liebenberg
Joanne Liebenberg is a proud South African based in NYC. Joanne has performed with Royal Caribbean Cruise Lines, Shade Productions, Kalk Bay Theatre, & multiple dance companies. She studied Performance Arts at Trinity College London and graduated with distinction from the Waterfront Theatre College. Joanne has represented her country in the World Dance Championships for five consecutive years winning gold, silver, & bronze medals. Joanne also teaches dance & is a certified yoga/ fitness instructor. Joanne is overjoyed to be returning to The Thorn to share the best story ever told.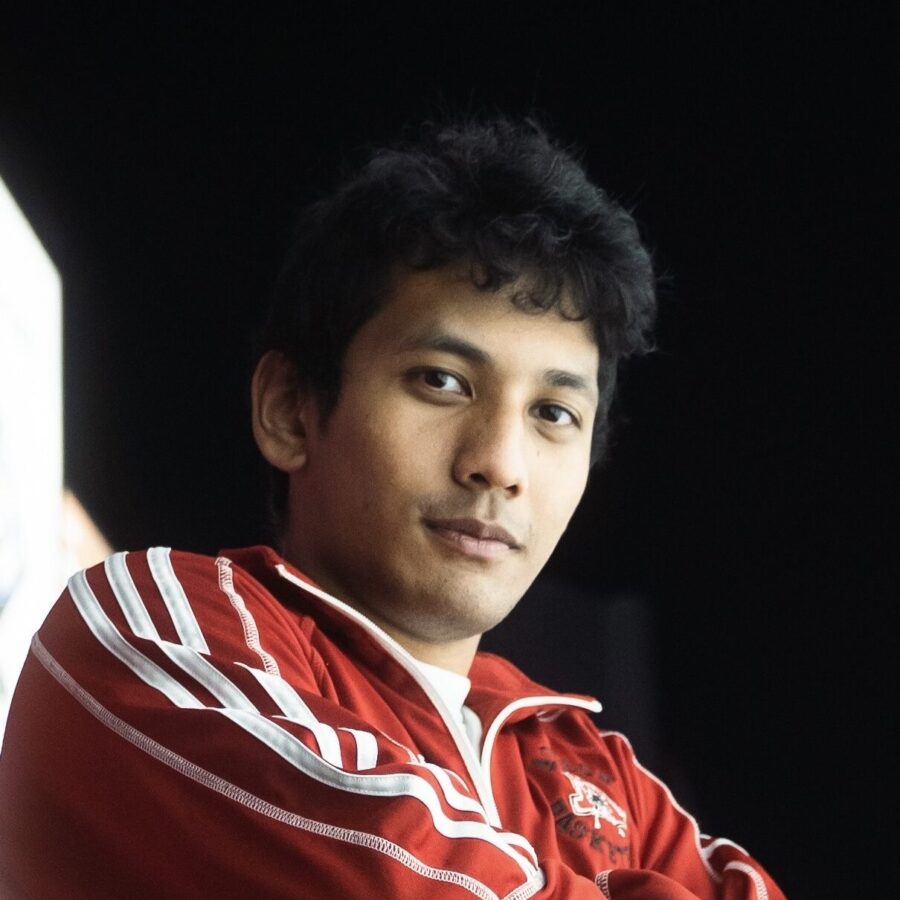 SAMUEL LINCOLN
Samuel is a master in Taekwondo and professional martial arts tricker.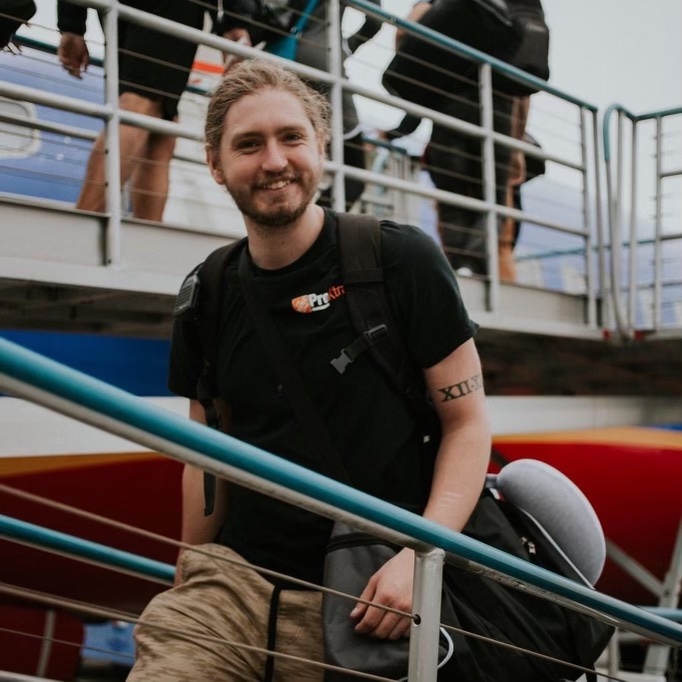 DANIEL LORRIG
Daniel is a native of Colorado. He transplanted to Tennessee with his wife the irreplaceable Jessalyn (also a tour member). This is his 20th year with The Thorn. Daniel interned with The Thorn for three years, where he learned costumes, props, & stage management amongst other skills.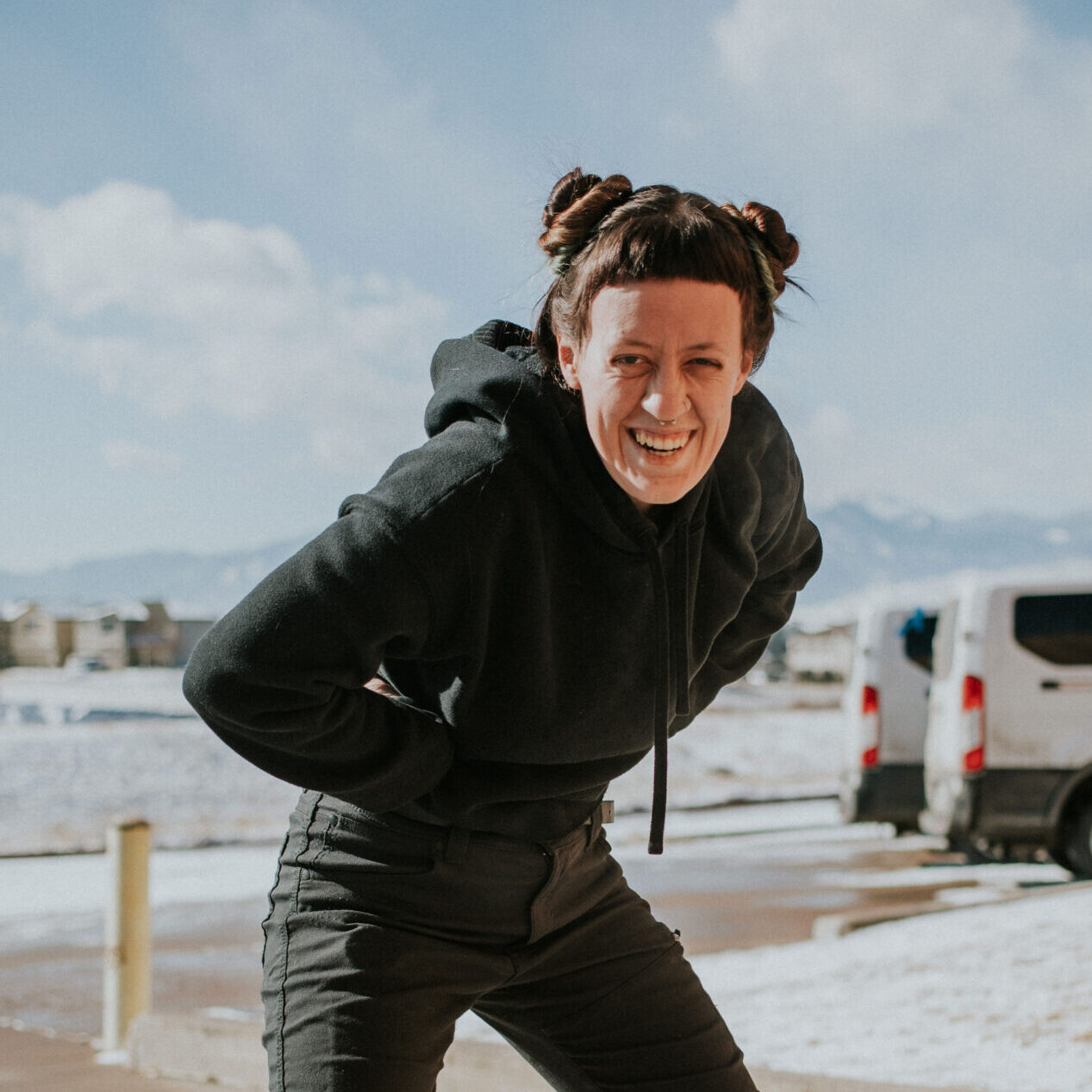 JESSALYN LORRIG
Jessalyn is from Washington State and now lives in Tennessee with her favorite human, Daniel (also a tour member), and a couple of fluffy feline monsters. She teaches others aerial silks and straps, hangs from ceilings, & rigs professionally. You can find her in her hidey-hole running the motor during the show & occasionally crying on stage, as a professional sad person.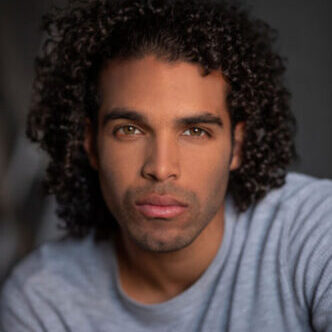 TAOFIK
LUCAS-WALKER
Taofik Lucas-Walker (Jesus/Ensemble) was born and raised in Washington D.C with a background from Trinidad and Tobago. Taofik Lucas-Walker is an ambitious actor, model, Christian content creator and a pro-level soccer player. Growing up playing professional soccer in D.C he also embraced acting, starting in high school at Georgetown Day school. After playing professional soccer in Denmark, Taofik returned to D.C and pursued modeling. He has now worked with clients such as Under Armour, Fanatics and has acted in multiple commercials. Continuing on his acting journey he pursued classes under Brenna McDonough at the Theater Lab in D.C at the end of 2022. Making his acting debut with "The Thorn", Taofik feels honored and believes that it is the perfect way to start his formal acting career by glorifying the kingdom of God through this portrayal of the passion of Jesus. IG: @taofiklw TikTok: @taofiklw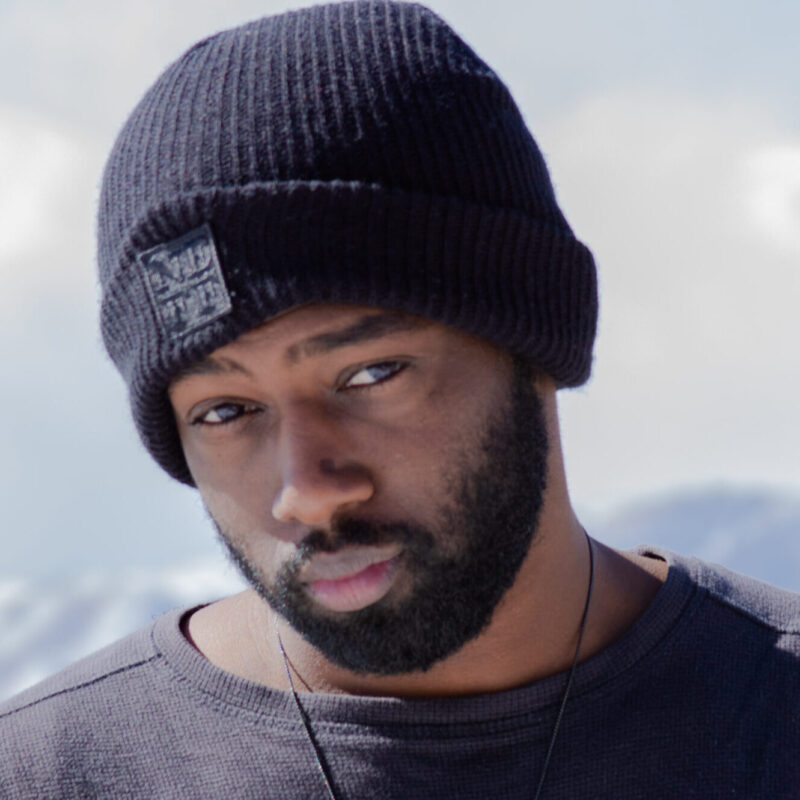 HEZEKIAH MERCHANT
Hezekiah Merchant is a professional Parkour and Freerunning athlete/ instructor who dedicates his time uplifting & strengthening communities in Southern Florida through his movements.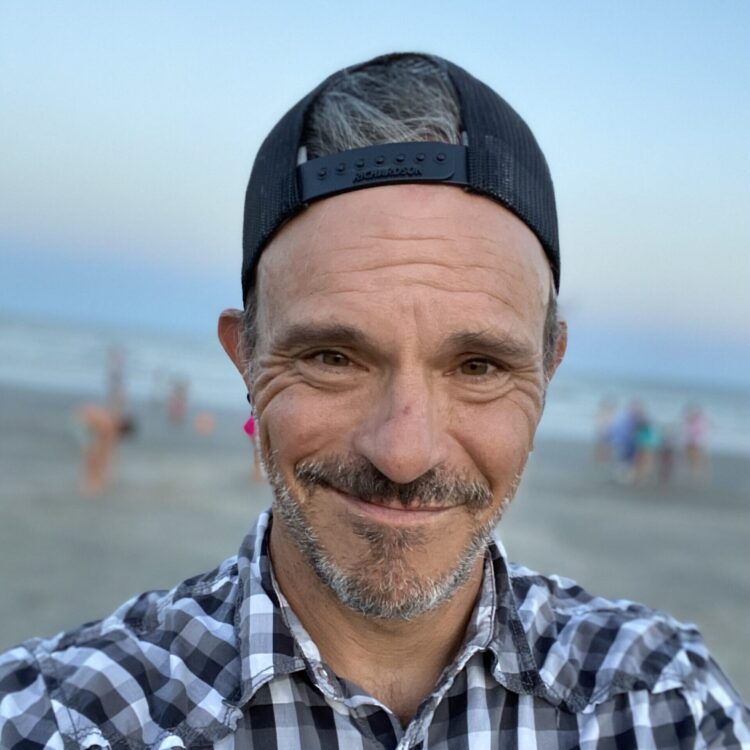 JIM MILES
Jim Miles lives in Austin,Texas with his beautiful wife, Jenny & their four children. Jim has served as The Thorn's narrator for 17 years playing such characters as John the Beloved, Doubting Thomas, and Simon Peter. Jim describes himself not as an actor, but as a lifelong storyteller, & is cherishing the opportunity to tell the greatest Story ever told!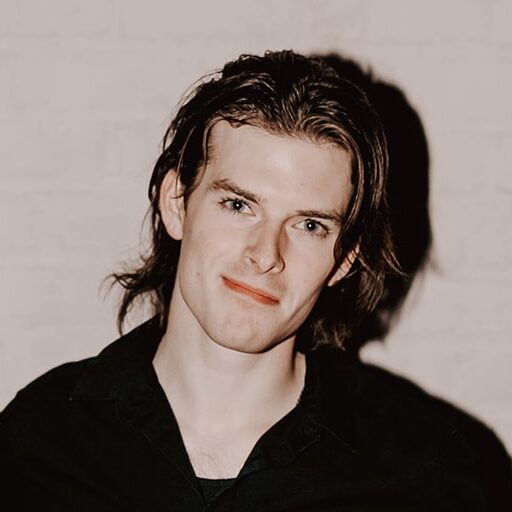 CHRISTIAN MUCCI
Christian Mucci resides in Raleigh, North Carolina. Pursuing theatre and digital media at Liberty University, he has been blessed with an incredible amount of opportunity to write, produce, & act in productions that entertain with excellence and make a deep impact. He has a passion for unique and riveting stories. He hopes that The Thorn will provide hope and life in a world of darkness. Christian would like to thank his friends for their joyful support, his family for their devotion, & Jesus for his loving sacrifice.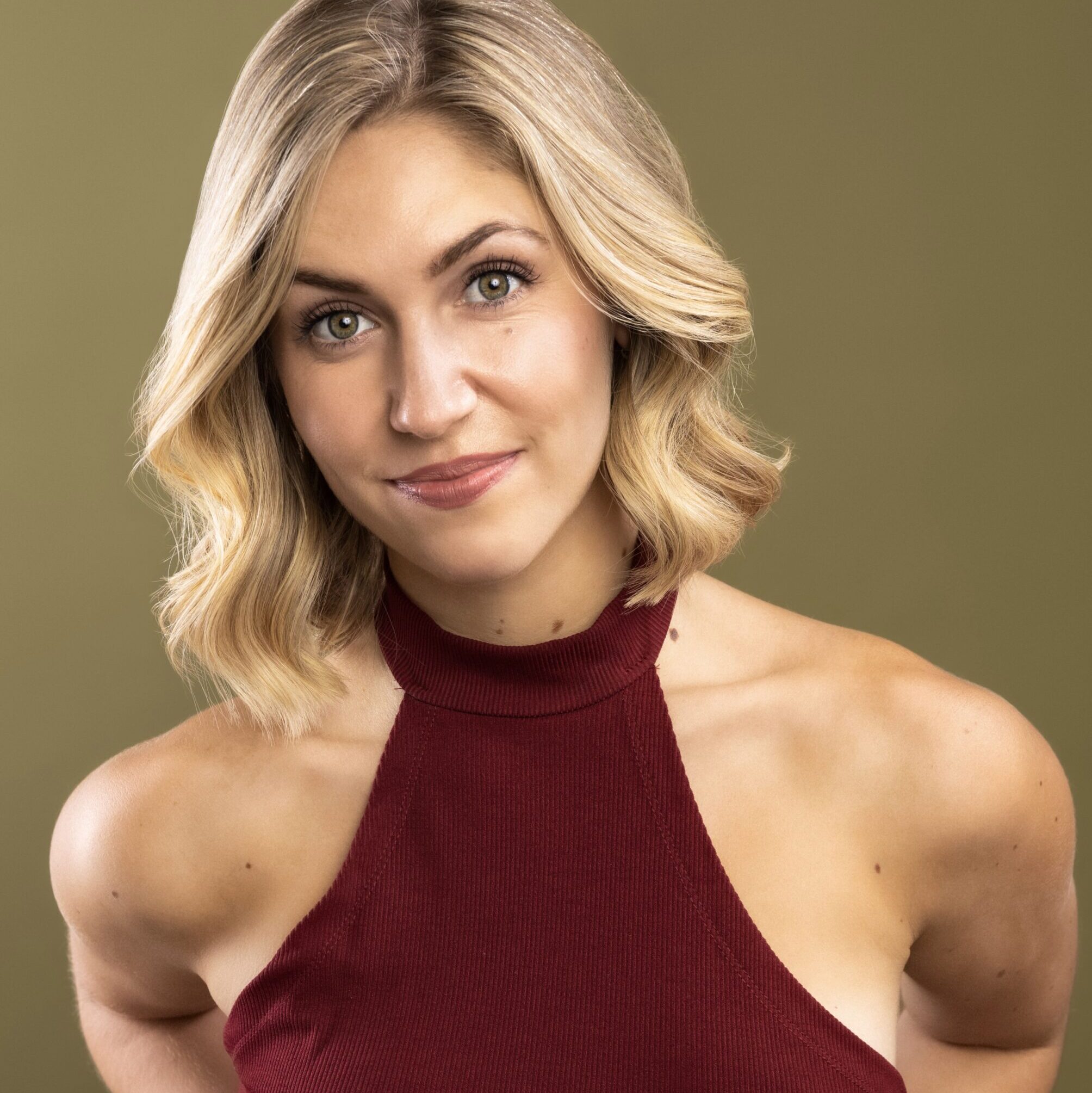 MAKENZIE Murdock
Makenzie is a New York City-based dancer, originally from Los Angeles, California. She began dance when she was young with the Pacific Festival Ballet. She trained in the summers with Joffrey Chicago Ballet, Bolshoi Ballet, & Alonzo King Lines Ballet. She has a B.A. in Human Biology & a minor in Dance (University of Southern California). Makenzie completed Broadway Dance Center's Professional. Her works: Victoria in Cats (Interlakes Theatre), Dance Against Cancer (Lincoln Center), & King and Country (Mid State Fair) Makenzie is grateful to be in The Thorn and use her gifts to share His story. Psalm 149:3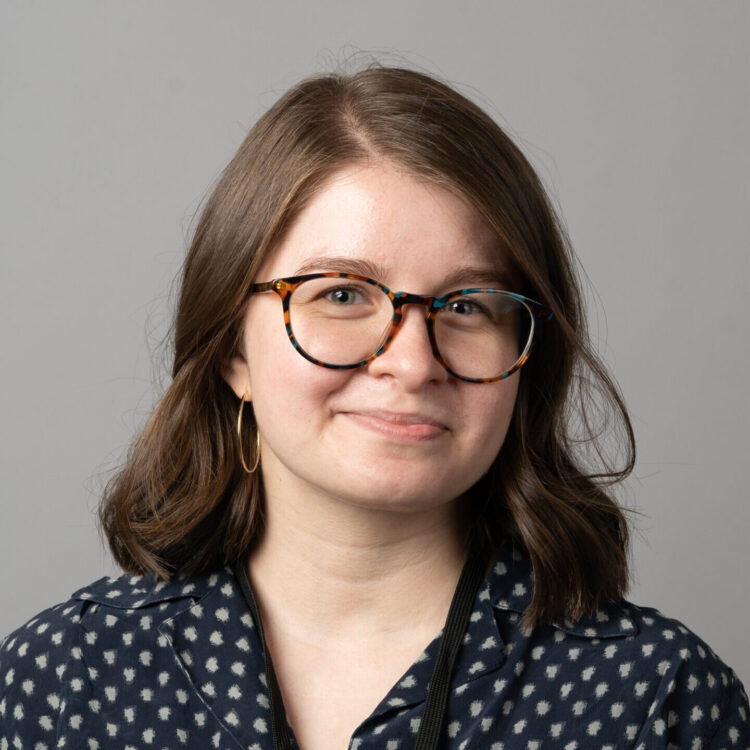 BRIANNA ORDENES
Brianna Ordenes is proud to be joining The Thorn for the first time as the Road Manager & Production Assistant after years of production & event coordinating for events across New York City.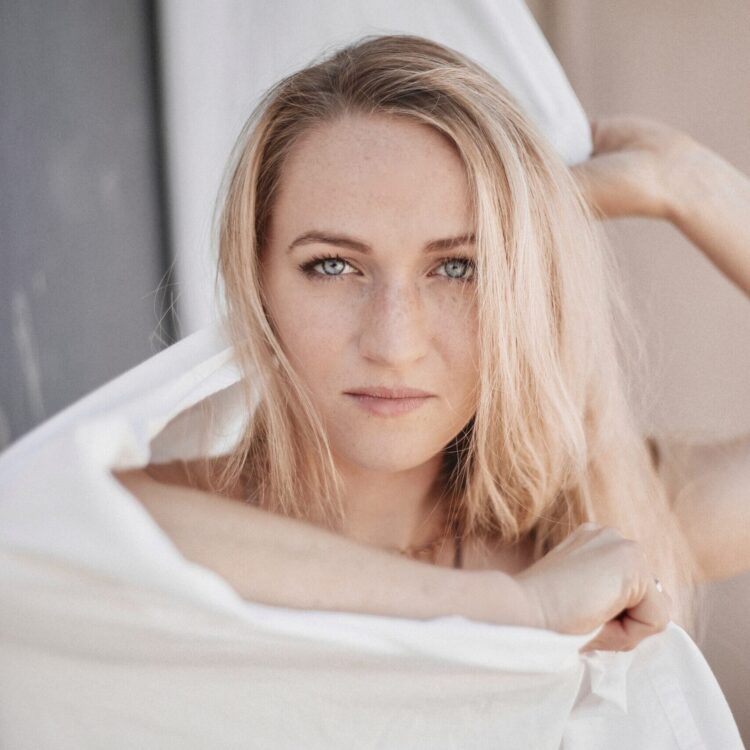 GRACIE PETERSON
Gracie Bailey Peterson is a Dallas native. She received her dance training from Preston Center Dance, Joffrey Ballet School, University of Georgia (BFA '18- Presidential Honors), & Broadway Dance Center's (Professional Semester) . She also had studied with many teachers in her current home, New York City. Gracie shares a passion for honoring God through movement & is excited to spread the Gospel on her first tour with The Thorn.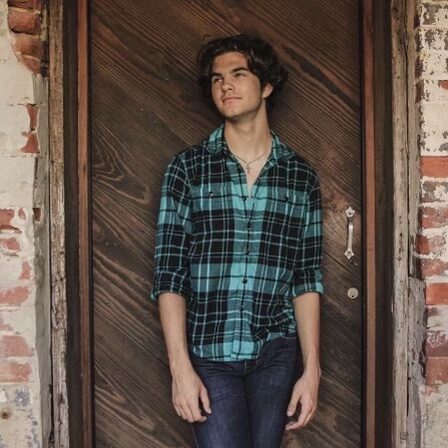 WILL PORTERFIELD
Will is a professional dancer & independent contractor based in Dallas, Texas . He is currently dancing with the Zion Dance Project. Will's greatest desire is to see God exalted & the Kingdom advanced through the world dance & movement.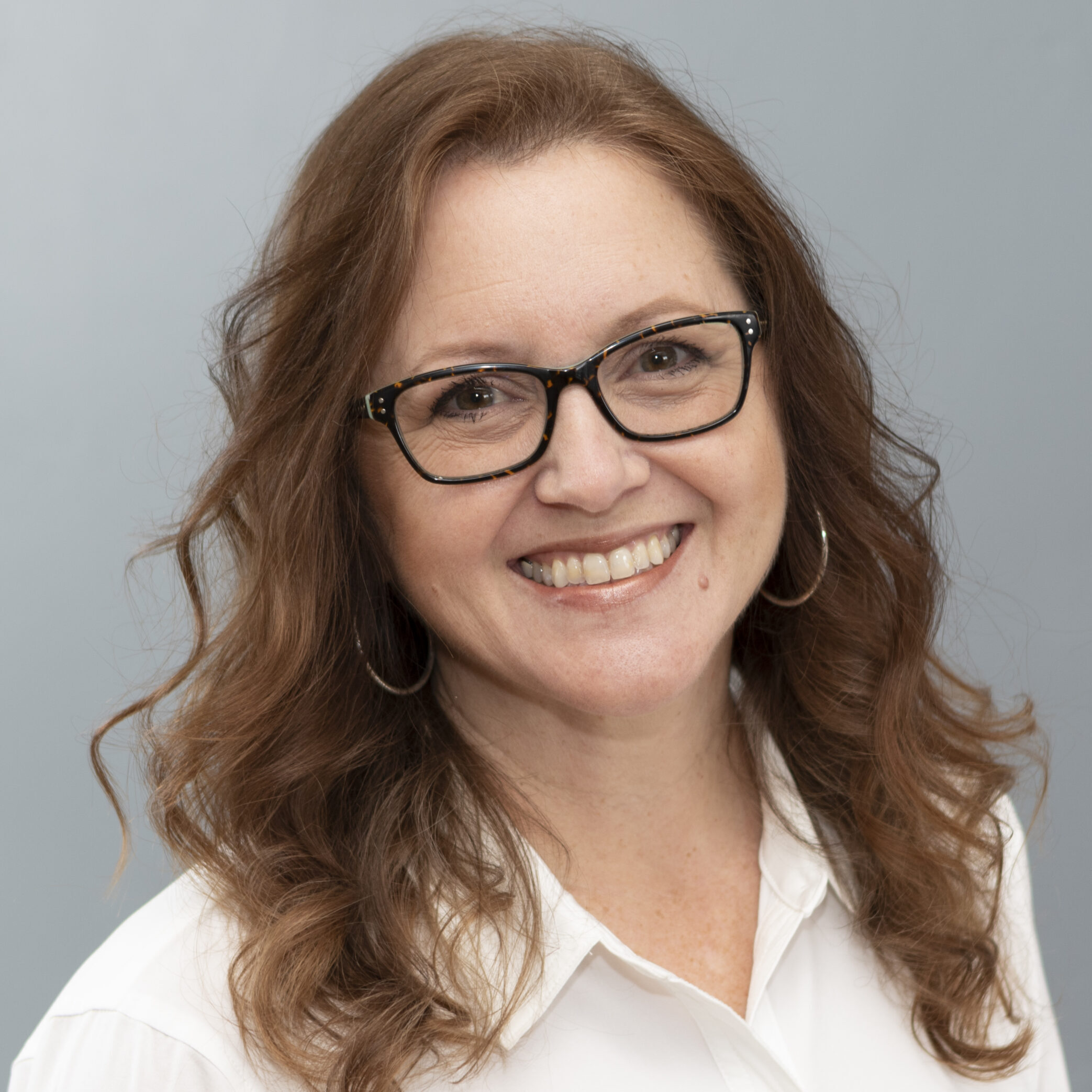 DENISE RICE
This is Denise's 15th year with The Thorn and has provided logical support in multiple areas such as Fire Director, Producer, and Medical Director. Denise started her career in 1988, singing and dancing before transitioning to behind the scenes. Other projects include Christmas Shows, Commercials, Film, and Stage. When not working in the Creative Arts, Denise can be found taking care of patients as a Registered Nurse or spending time with her husband of 32 years, her 3 married children and 4 grandchildren.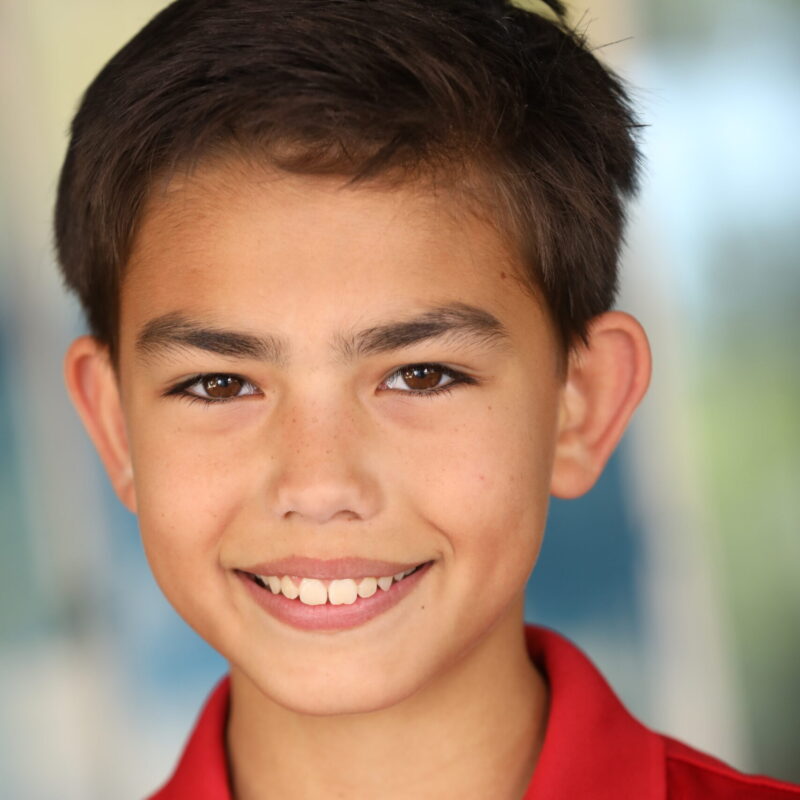 CARTER ROCKWOOD
Carter Rockwood began his acting journey in stage productions through his school and as a competitive performer with a local theater studio. He went on to win best acting performance in his first regional competition with that studio. He has since worked on a number of commercials, short films and YouTube series. Carter has also worked on several voice over projects including starring in a 13 episode iHeart Radio sponsored podcast. He is grateful and blessed for the opportunity to portray Asher in the film version of The Thorn as well as participate as an ensemble member of a production that is touching so many lives.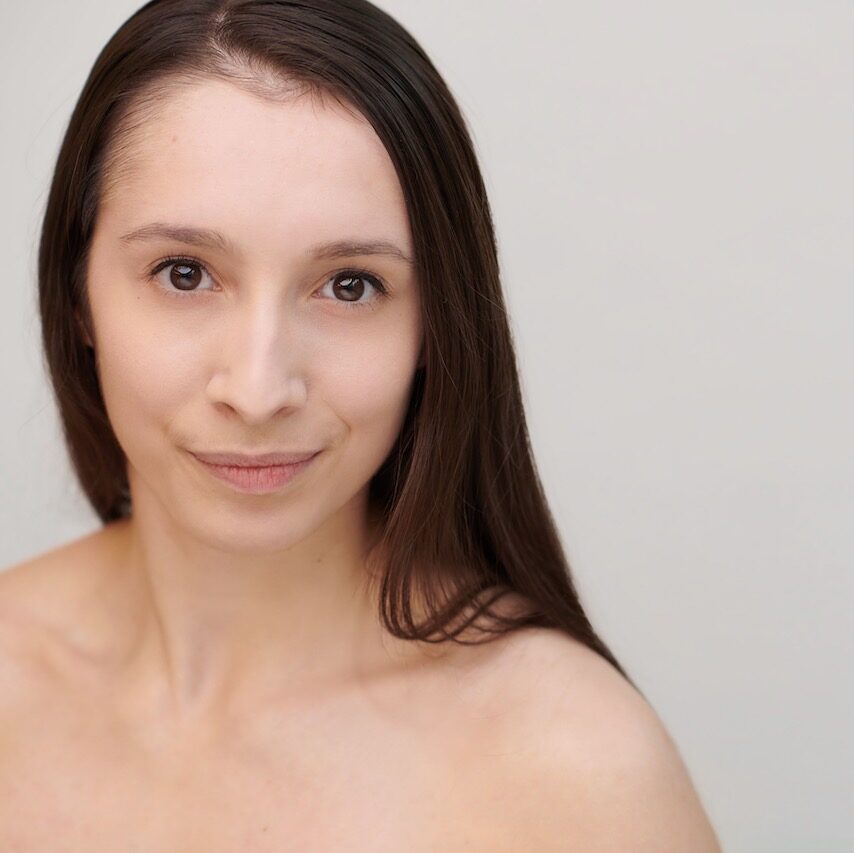 MARISSA ROSSI
Marissa Rossi is a native of New Castle, Delaware where she discovered her love to dance at a young age. She attended Point Park University where she graduated Summa Cum Laude, earning her Bachelor of Fine Arts in Dance. She had the honor to perform works by Kiesha Lalama, Martha Graham, Jason McDole, Tyce Diorio, Mark Burrell, Kiki Lucas. Recently, Marissa was a part of the StepOne Dance Company onboard Holland America Line Cruise. Marissa is excited to join The Thorn family and to be a part of telling this incredible story in a creative and captivating way.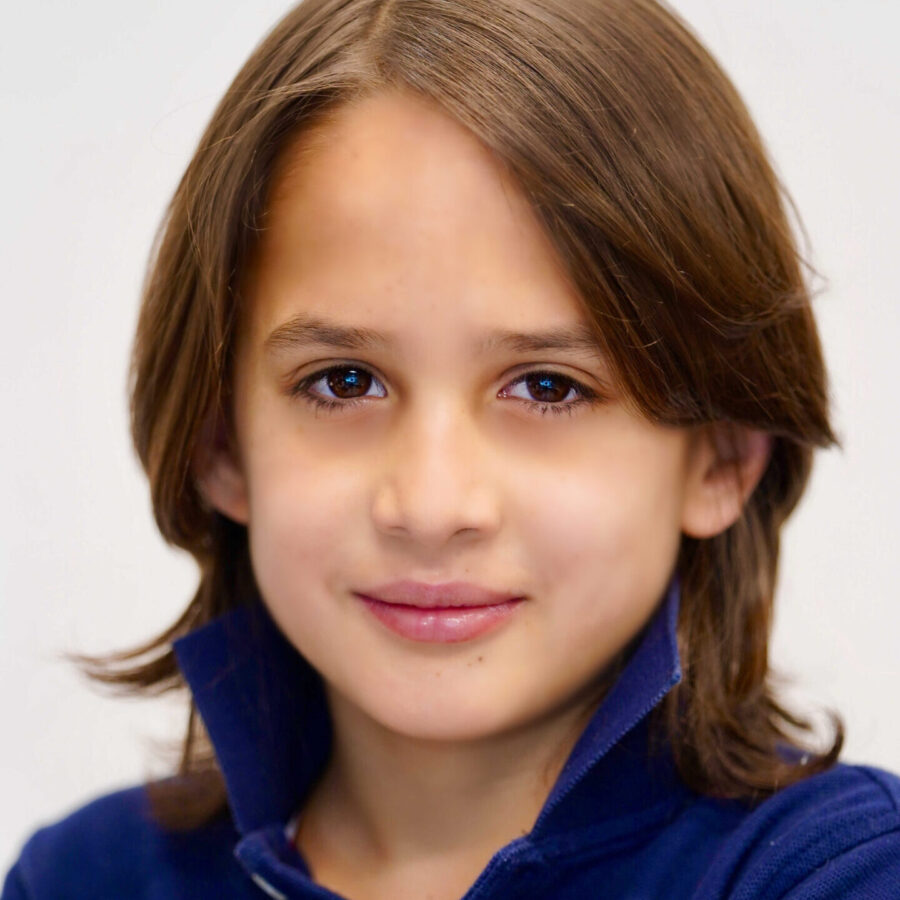 BRITAIN SALMON
Britain Salmon is from Dallas, TX. He loves school, plays on three soccer teams and is also an avid rock climber with aspirations to compete at an international level. He has enjoyed the opportunity to participate in several small scale theatrical productions in the past, and is very excited to appear in The Thorn.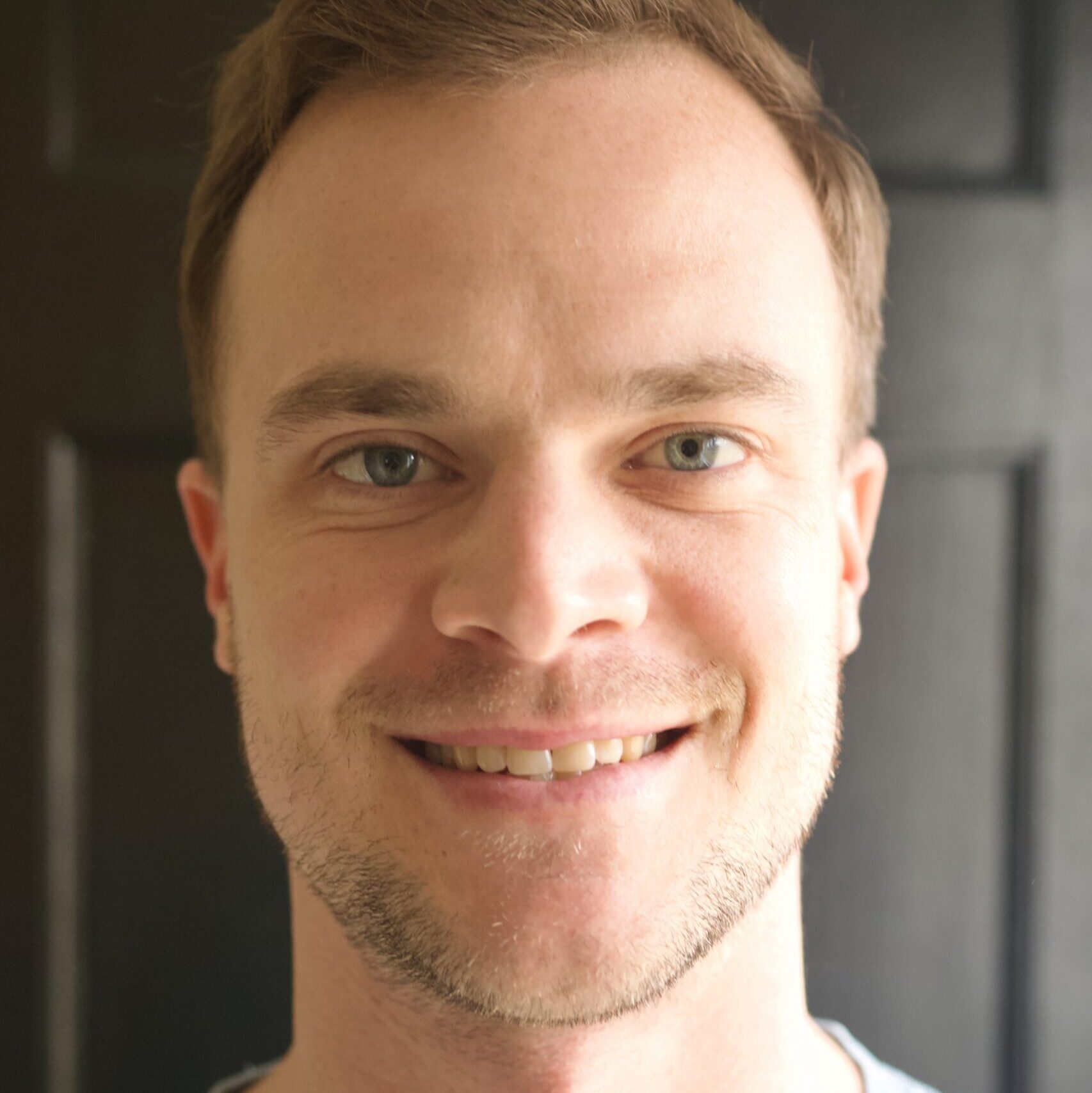 CB SALMONS
CB is from North Carolina. He is an aspiring songwriter currently located in Nashville, TN. He loves Jesus & the arts. He's honored to come alongside The Thorn as Merchandise Representative to help tell the Story of Christ.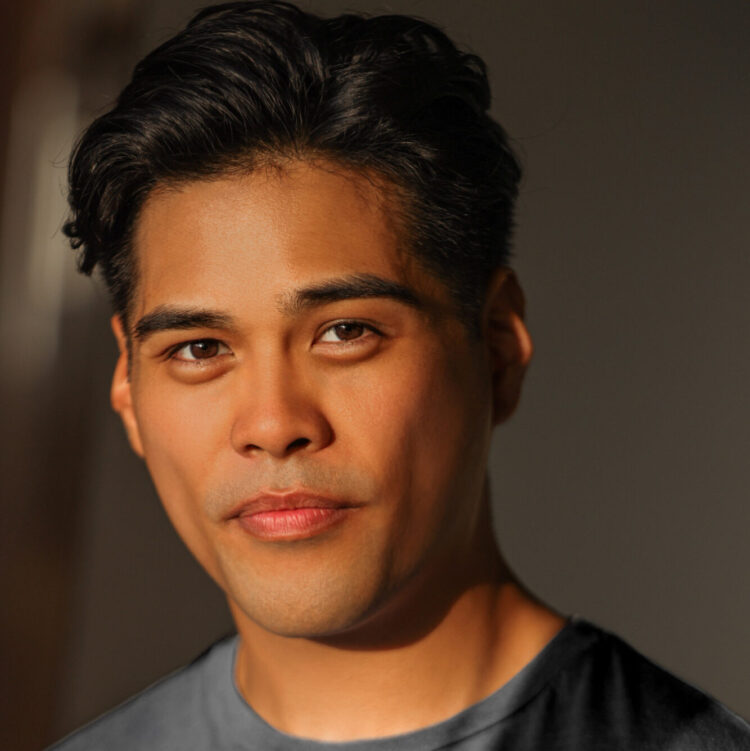 JASON SISTONA
Jason Sistona is a native Los Angeles artist that, aside from acting, loves to create stories through writing. Whether it is songwriting or screenwriting, Jason ultimately wants his work to reflect and uplift his Christian faith.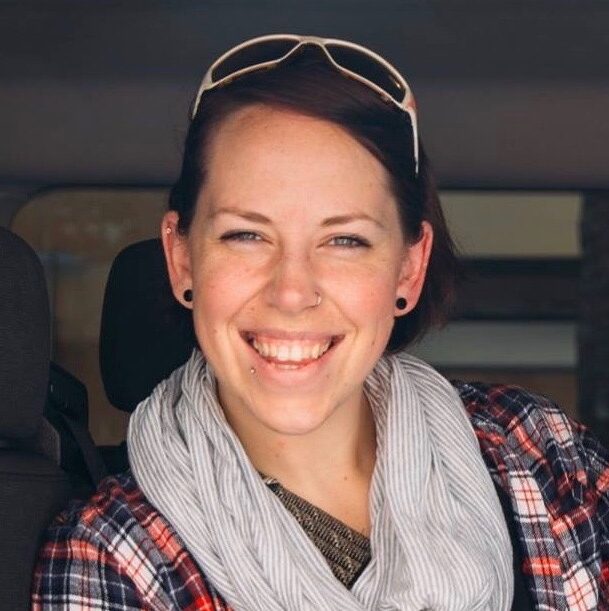 BECCA SCHMIDT
Becca is a homeschool Mom of four. Her life may be a far cry from exciting tales of adventures like riding racing ostriches in Africa or deep-sea welding off the coast of New Zealand (though she has done one of those things). However, Schmidt's life isn't all that boring. She is the Lead Makeup Artist for The Thorn and has brought Jesus to life on stage through SFX Makeup for the past 17 years.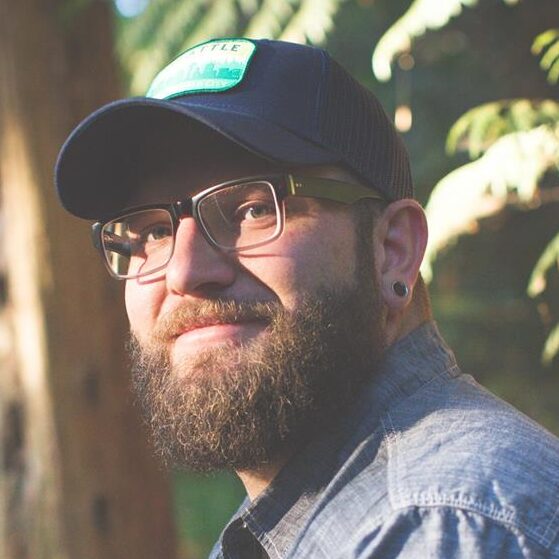 DEViN SCHMIDT
Devin has spent his life feeding an insatiable creative addiction (he's dabbled in everything from 3D Animation, Glassblowing & Tattooing). It's no surprise that Devin has his hands in the visual spectacle of SFX Airbrush Makeup & Costume Design that helps bring The Thorn Supernaturals to life. Devin works as a Creative Director in East Tennessee & has dedicated his life to bringing top-shelf visual art into the world while raising four top-shelf children with his wife Becca.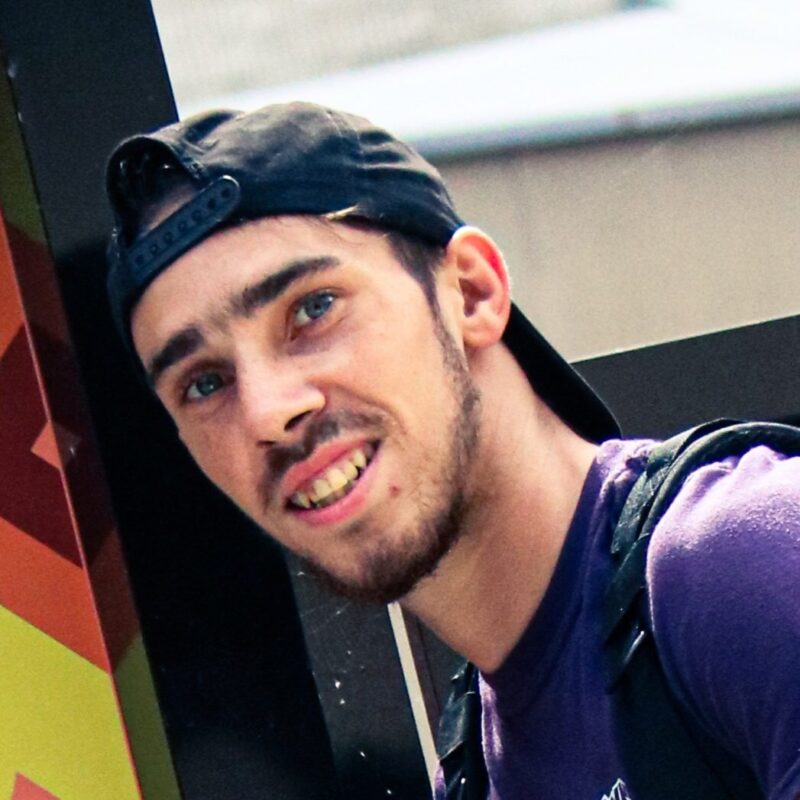 JAVIER TEJEDA
Javier Tejeda is from Charleston, SC. He is most excited about being in The Thorn production because of the people. Javier feels God uses all of us in special ways which strongly shines through every cast member of The Thorn. He is also honored to be a part of telling His greatest story. Javier started martial arts when he was young & it's been his passion ever since. He started parkour/freerunning when he was 18 & martial arts tricking at 21. Javier has been a coach for four years and has toured the US multiple years with various shows.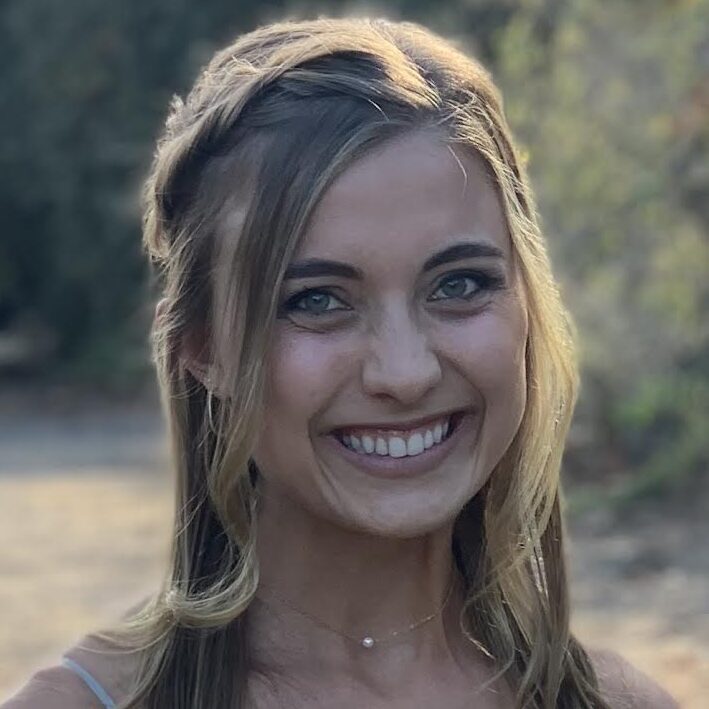 WHITNEY TICE
Whitney is from the coastal town of Ventura, California. She climbed her first silk at age fourteen & was hooked. She has trained in multiple cities and countries, coached dozens of students, performed at a variety of showcases, and events, & had the privilege of participating in The Thorn 2020 tour. Whitney recovered from a couple of injuries and is ready to return to aerials while sharing the good news of Jesus. This Story is important to her because Jesus has freed her from anxiously striving to earn acceptance & given her joy and rest in God's perfect love.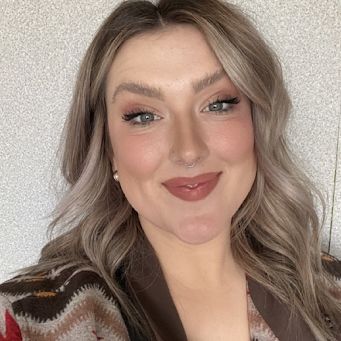 ASHTON WINDEBANK
Ashton is a Colorado native. She now resides in Nashville! She attended The Thorn throughout her childhood. She is excited to now be working with The Thorn team. She loves that the team dynamic is a family & reflects the family of Christ! She loves that she helps tell the story of Jesus while working with her closest friends.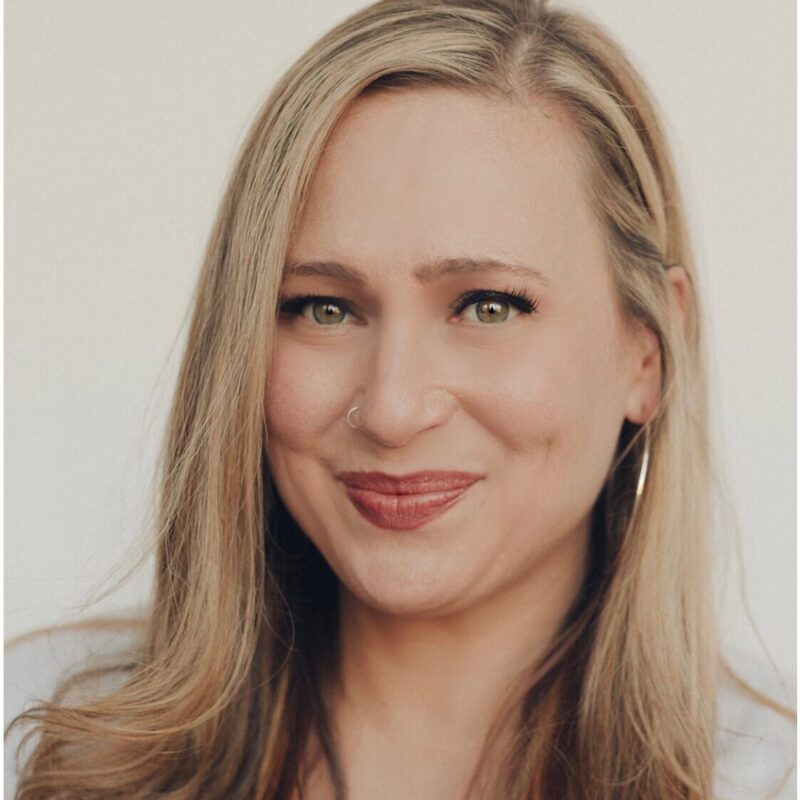 CRYSTAL YATES
Crystal Yates is a singer-songwriter, worship leader, conference speaker and artist mentor originally from Northwest Florida, and now based out of Dallas TX. Her music and life reflect the deep impact of change that occurred after hearing the gospel and accepting Christ at 18 years old. A multi-award winning singer and Dove award nominated songwriter, she has written songs for artists such as Micah Tyler, Charity Gayle, and Selah. She also has shared the stage with multiple artists including Martina McBride, Lauren Daigle, Selah, Aaron Neville, Radney Foster, and many more. She has recently been recently awarded 2022 Christian Country Artist of the Year by the Texas Country Music Association. Crystal is looking forward to touring with the Thorn and is excited to see people experience the power of this story.
Production services for The Thorn are provided by our friends at Illuminate Production Services — https://lightingips.com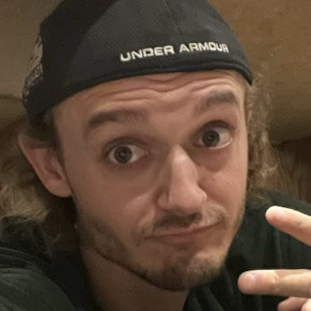 BRYCE ADAMS
Bryce is the master behind show control & plays a huge role in the IPS team. Bryce started serving with The Thorn in 2022. He is passionate about telling the story of Jesus. Bryce is soon to be married & he is happy that he found the Leia for his Han heart.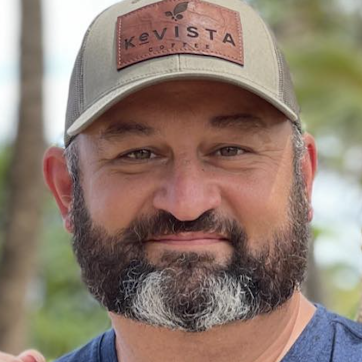 JOE BETTIS
Joe Bettis is from the Pacific Northwest. Joe has a servant leadership heart to support ministries in various ways. After his first tour with The Thorn, he knew this unique opportunity was something worth pursuing. With the support of his wife and three daughters, he is able to fulfill this passion.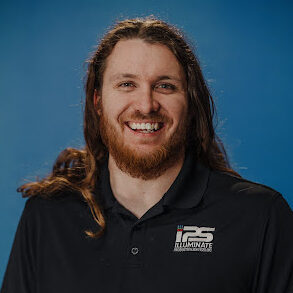 JOSH GERSTENBERG
Joshua is enjoying his 8th year with The Thorn where he has played roles as an aerialist, Jesus, & many more. He enjoys acting but also enjoys rigging & has found a career in production.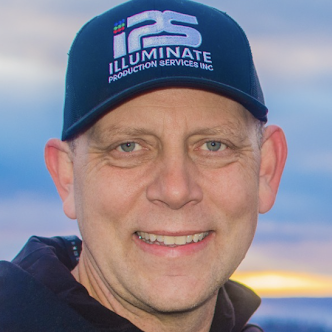 RICK FRANKE
Rick is the owner and founder of Illuminate Production Services & became the Production Manager for The Thorn nearly 10 years ago after The Thorn performed at his home church in California. Rick & the team at IPS have been responsible for many of the technology upgrades to The Thorn. Rick loves telling the Story & is honored to be a part of the creative team that continually dreams of how to engage & inspire the audience with this story.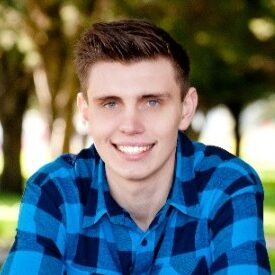 CALEB FRANKE
Caleb is the VP of Design and Operations at Illuminate Production Services, and first started working in lighting at the age of 7 with his dad. He's going on year 10 serving with The Thorn, and is the mastermind behind the design and lighting you'll experience. He loves living in Ca and is excited to get married this Spring.
ELIJAH HANSON
Elijah is finishing out his high school career & he is thankful for a program that allows him to be a part of the IPS team. He has a huge heart to serve & he is excited to join The Thorn crew for his first year.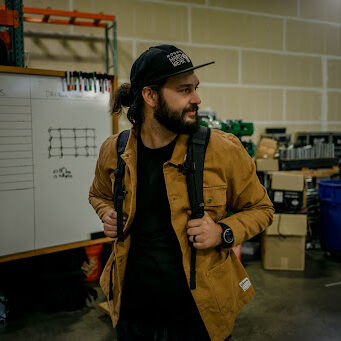 CREIGHTON STACK
Creighton has been part of The Thorn since 1999, acting in various roles including Malchus, Young John, Joseph, & Jesus. In 2022, he was honored to join the IPS team in northern California. He's worked in production for a handful of years. Creighton is excited to now serve The Thorn this year with the IPS team.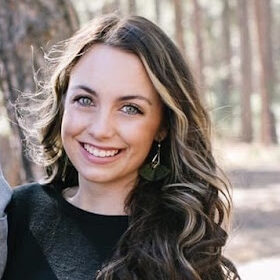 KYLEIGH STACK
Kyleigh is a mom of soon-to-be three & she is loving the Cali sun with her family. She first started working for The Thorn in 2013 & she has been honored to continue helping the crew wherever she can. Although she loves working in events & design, she's looking forward to going to grad school to pursue her passion in Counseling.