In Movie Theaters March 6 & 7
For more than 25 years, in front of more than 1 million people, THE THORN has shared history's most epic story in a spectacular way: God's love for the world amidst the spiritual battle for all of humanity. Best described as cirque meets the passion of Jesus, THE THORN is an immersive stage show featuring emotionally powerful music, drama, aerial acts, movement arts, modern dance, and big visual effects. Now, THE THORN is coming to movie theaters for a special 2-day event Monday, March 6 or Tuesday, March 7!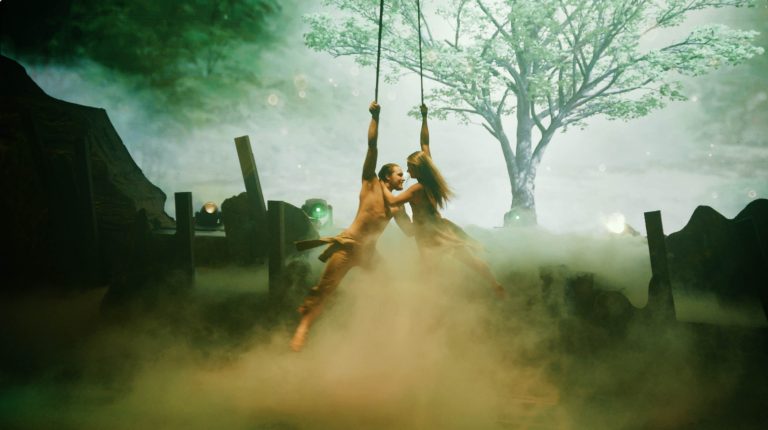 Best described as cirque meets the passion of Jesus, THE THORN combines emotionally powerful performances, aerial acrobatics, dance, and martial arts in one incredible event.
THE THORN is a beautifully filmed version of the stage show with added features to bring you even closer to this amazing story. As a Fathom Event on March 6-7, you can experience THE THORN in a movie theater near you.
The Beginnings of The Thorn
In 1996, while working as youth pastors in Colorado, John and Sarah Bolin and their team created The Thorn to communicate to students their unconditional value to God. Designed as an interactive, relevant retelling of the Story of God, The Thorn was initially performed to a small audience of high school students. Today, The Thorn tours across the country and features professional dancers, actors, martial artists, and aerialists from around the world.